The design phase is probably one of the most exciting parts of a home remodeling project, but it is also one of the most challenging. It is extremely easy to get so carried away while designing that you quickly go over budget. When that happens, it can be disappointing and heartbreaking.
Carefully controlling the costs of your remodeling project during the design phase can help you from becoming discouraged. You will still get to have all the fun that comes with designing your dream kitchen or bathroom or wine room, but you are doing so in a way that allows you to stay within your specific budget. Learn what type of cost control methods you can use that will help you create a realistic budget for an upcoming home remodeling project in Northern Virginia.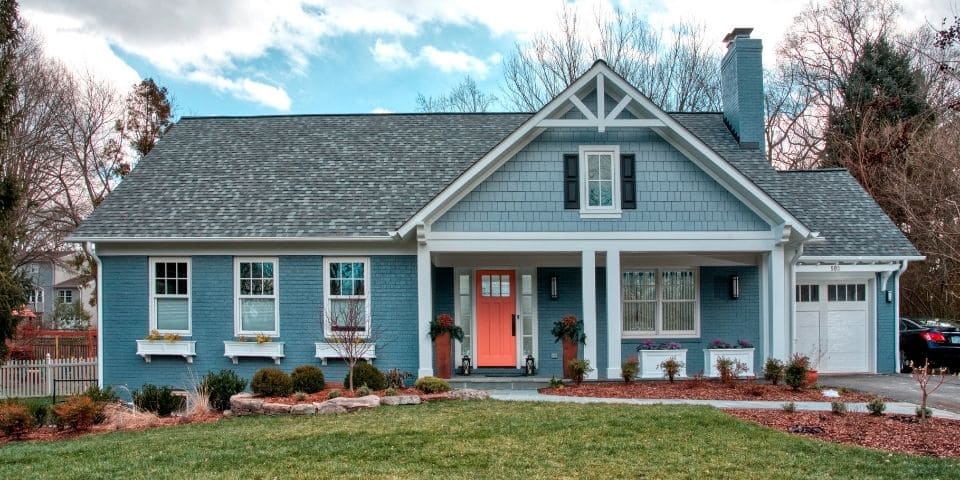 Identify What Increases Remodeling and Building Costs
When creating a remodeling project budget, you need to think beyond just the items you purchase for inside your home. You need to think about other things, such as labor costs, additional projects that may arise, and building materials.
There are a lot of things that factor into the cost of your upcoming home remodeling project. The following are some surprising things that, if ignored, can quickly put you over budget:
Unexpected Plumbing or Electrical Costs
It might seem like you could just knock down a wall or remove a section of the floor, but sometimes you can't. If a wall that is part of your home remodeling project contains electrical wiring, an HVAC system, or plumbing, you may need to plan on the additional costs that will come with having to hire a plumber or electrician.
Building Upwards or Outwards
Adding additional space to a home is one of the most common reasons for remodeling a home in the Northern Virginia area. However, adding additional space can increase costs. You will not only have to pay for additional contractors and materials, but it could require additional work – such as reinforcing the foundation of the home or stabilizing walls – which can add to your costs.
Choosing High-End Materials or Premium Appliances
You don't always have to use high-end materials or premium appliances to create the kitchen or bathroom of your dreams. If budget is a concern, you may be able to find materials or appliances that look or do the same thing, but that are more affordable.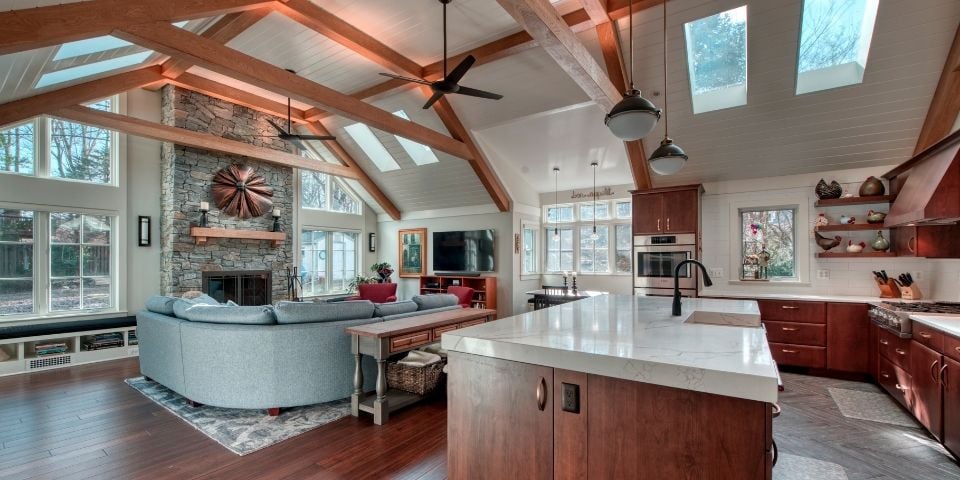 Be Realistic About Your Budget
Kitchen and bathroom remodeling can be done regardless of your budget. However, you have to be realistic about what your budget is for a project. If you aren't honest about your budget, you will quickly find yourself in a position where you have designed a kitchen or bathroom that looks great, but when you consider the costs to hire contractors, purchase materials and finish the inside you are completely over budget.
Asking yourself the following questions will help you create a realistic budget for your home remodeling project in Northern Virginia:
1. How Do I Estimate Remodeling Costs?
Estimating the cost of your remodeling project might be a little tricky. This is because costs vary depending on location, the season, what contractor you hire, the materials used, and whether you are just upgrading and remodeling or you are adding things on to your home.
Even though it might be tricky, you can still estimate remodeling costs. Create a very basic budget. A basic budget factors in only essential costs such as contractors, basic materials, and very basic fixtures/appliances. Once you have gotten all the essential costs factored into your budget, you can slowly add items or upgrade existing items as your budget allows.
2. What Is a Good Renovation Budget?
Everyone's renovation budget is going to vary depending upon size of the project and personal finances. However, a good renovation budget is one that not only pays for all the labor and materials for a project, but one that has a little extra money set aside for unexpected expenses.
Keeping money set aside for unexpected expenses will help you should something go wrong. If a pipe bursts or you need to reinforce a wall, you don't have to stress about the added cost. You can just take the money out of the additional money you set aside.
3. What Percentage Should You Spend on Renovations?
People often remodel their home thinking it will increase its worth and it does, but you need to be careful. You want to make sure that the money you are spending on a remodel will be proportionate to the value it will add to your home. A good rule to follow is to spend no more than 15% of your home's value when remodeling a room.
Of course, if you are living in your "forever" home, you don't have to worry about enhancing the value of your property. You plan on staying in the home for a while so you might as well renovate it as you wish.
Let Us Help with Home Remodeling in Northern Virginia
Setting a budget doesn't mean you have to give up on getting the kitchen or bathroom of your dreams. With careful consideration of all factors of a home remodeling project and detailed planning/designing, your home remodeling dreams can become a reality. Denny + Gardner has experience in designing and planning home remodeling projects. We provide valuable insight and guidance that will help you design your home remodel or expansion in a way that matches your vision but doesn't put you over budget. Call us today to learn how we can help not only with the design phase, but every phase of your home remodeling project.