No matter the age of your home or what it looks like, there's always room for improvement. That's what makes home remodeling in Northern Virginia so attractive to homeowners. Redesigning your home is a great way to achieve the home of your dreams without undertaking a complete custom build. But are there other reasons why you should renovate your home? Yes! Read on to learn why it might be time to consider a remodel.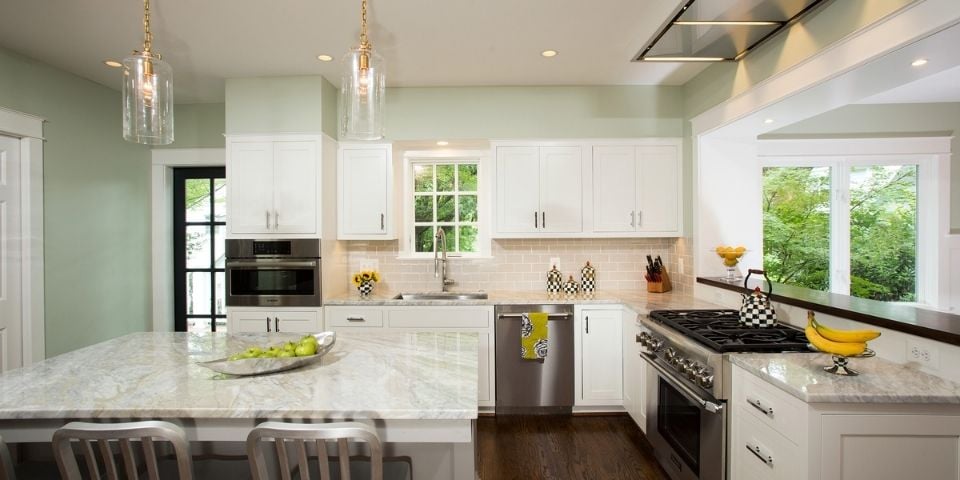 1. Your Home No Longer Works For Your Family
Maybe your house was perfect when you first purchased it. But as the kids get older, you may find your home cramped and crowded. Perhaps your senior parents need a place to age in place. Or maybe you've started working from home and need a dedicated office space in an entirely incomplete basement. Whatever the reason, if your home no longer meets your family's needs, a remodel can help address any problems and make your Northern Virginia home more functional for your family.
2. The Housing Market Is Tricky
If you've shopped for homes recently, you know inventory is low and prices are high. The supply of single-family houses is around a month in Arlington, which is much lower than the six-month supply experts say balances supply and demand. In other words, it's a seller's market right now. Sellers are getting top-dollar and often receiving multiple bids above asking price when they list a home. So, even if you find the perfect house, you're not guaranteed to get it and you may have to pay more than you can really afford. Given the unique state of the market right now in the Washington D.C. area, remodeling your home might be a better option than trying to buy.
3. Your Home Is Older
There are plenty of reasons to renovate an older home. For most homeowners, they want their home to look fresh and new. Typically, the most common areas of your home to remodel are your kitchen and bathrooms because of their high usage. If your home is older, chances are these spaces are quite outdated and hardly reflect your personal style and preferences. Bathrooms can very easily look dated due to the fixtures, flooring, or the style of the shower/tub. Kitchen appliances, cabinets and layout also reveal your home's age.
Apart from cosmetic factors, renovating an older home can bring these beneficial results:
Lower utility bills with new windows, appliances and water heaters.
Reduced maintenance cost associated with repairs or out-of-date appliances.
Allow you to stay in a neighborhood you love, but in a completely updated home.
4. You Want a Return On Your Investment
Your home is more than a place to live. It's an investment. If you don't take the steps to update your home with current trends, you'll likely not see a good return when it's time to sell. So what home renovations offer the best ROI? Kitchens and bathrooms are usually the best places to focus your attention. A kitchen remodel generally lets you recoup about 77% of what you spent to do the work. A standard bathroom remodel will bring about a 70% return on investment. Additions also offer good returns. Adding a bedroom and bathroom can generate up to a 90% return. You could add an in-law suite if you need even more space. If you're renovating before listing your home, be sure to check with a real estate professional to make sure your intended project will bring the ROI you want in your area.
5. Moving Is Expensive and Time-Consuming
As nice as it might be to move to a new house, moving is very expensive and can be quite disruptive. Your children may have to change schools, which means a whole new set of friends and new locations for extracurricular activities. You could end up with a longer commute that negatively impacts your quality of life. What's more, the actual cost of moving elsewhere in Northern Virginia is high. You'll have to pay realtors' commission, which is usually about 6% of your home's sales price. You'll have to pay closing costs, which are usually between 2-5% of your mortgage's value. Plus, you'll have to hire a moving company, possibly buy new furniture, take time off work and completely redecorate a new home.
Home Remodeling in the Washington, DC Area
For many reasons, remodeling is often the best choice for your home. You don't want to leave this amazing area with all its lovely restaurants and amazing activities! You get to stay in your familiar neighborhood but end up with a house that meets your family's needs and represents a good financial investment. If you decide to pursue a whole home renovation or even a more minor project, let our team at Denny + Gardner help. We can help you create a customized remodeling plan that transforms your home. We have the skills and expertise to handle your project from beginning to end. Our proven process ensures your remodel is streamlined and professionally coordinated. We can help you design your project, develop architectural plans, file permits, order materials and complete construction. Contact us and let us help you remodel your home to better fit your lifestyle.