Over the past several years, remote working has been on the rise in the Washington, DC area, and many homeowners are figuring out what sort of permanent study space or work-at-home office (such as a basement) could benefit their family.
Even if you and your family aren't working and studying at home full-time, it can be helpful to have a dedicated space with the right setup and design to support those activities even for a few hours per day or week.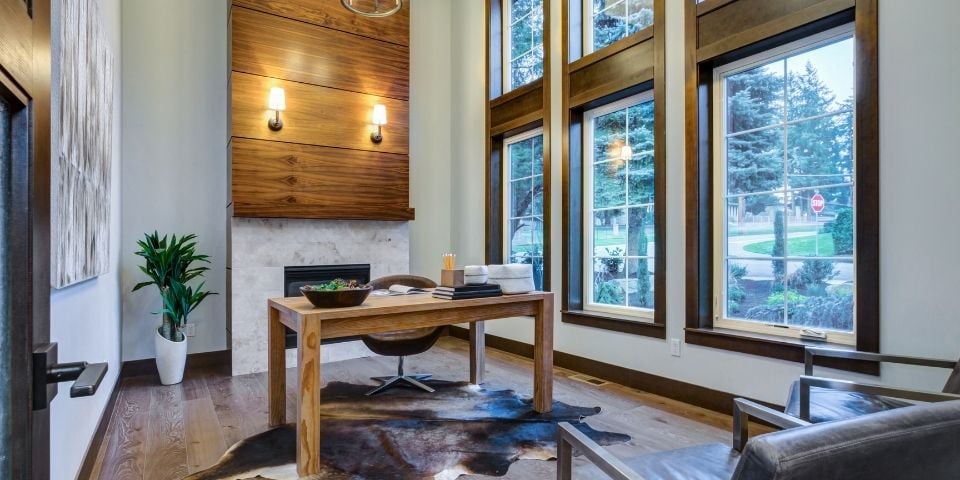 What Is the Best Way to Work from Home?
Ideally, you want to use a designated space, such as a spare room or finished basement or attic, for your workspace, but that's not always feasible for families in Northern Virginia and the D.C. Metro area. Whether you're setting up shop in an isolated room or incorporating your home office or study area into another living area, here are a few ideas to help you design your remodel:
1. Put It in a Pocket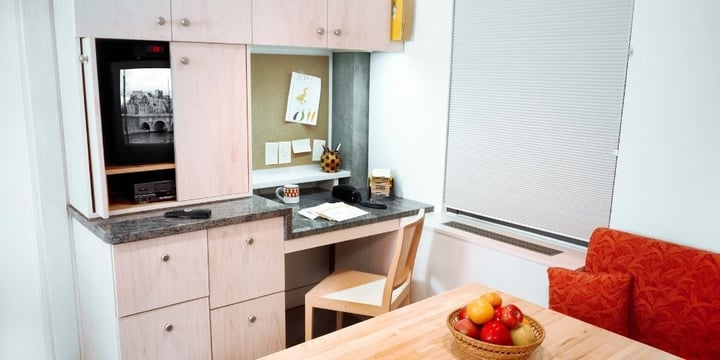 Many families are getting creative with the placement for their home office or classroom. You can set up a pocket office wherever you can find a small space to install a desk and the tech you need. When using a high-traffic area, just make sure to have a solution for tucking away cords and supplies, so they don't become a tripping hazard. If you're using the space for professional work, try to find a more secluded area, like a large closet, a comfortable basement, under a stairway, or in a part of your master suite or bedroom.
2. Finish a Room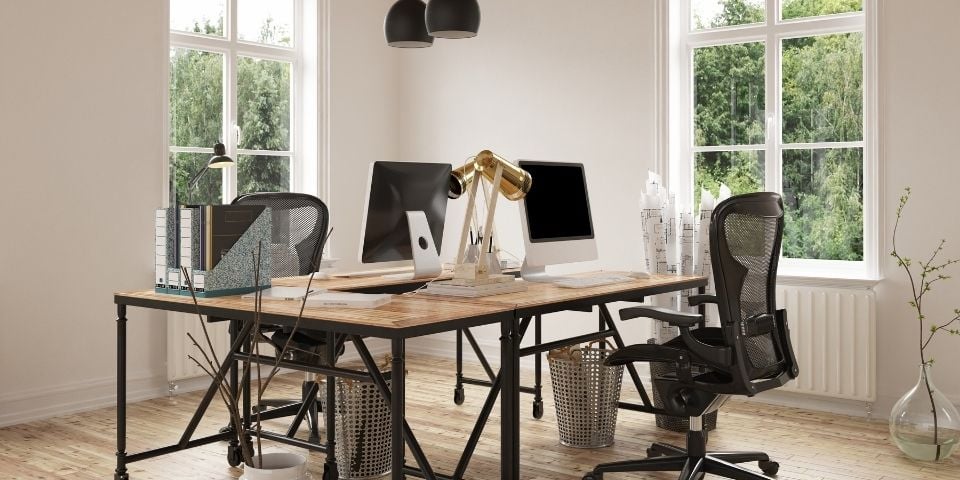 If you want to have a private space for doing your work, investigate finishing a currently under-utilized space, such as an attic, basement, or garage. Based on the distinct characteristics of your property in Northern Virginia, you can also add on a sunroom or multifunctional space to use. Some people need to be physically removed from the many distractions that crop up at home to stay focused for hours on end. If you run a home-based business and your work involves seeing clients or colleagues, you want a designated room with a door where you don't have to worry about other household members passing through or your pet looking to play!
3. Consider a Built-in Desk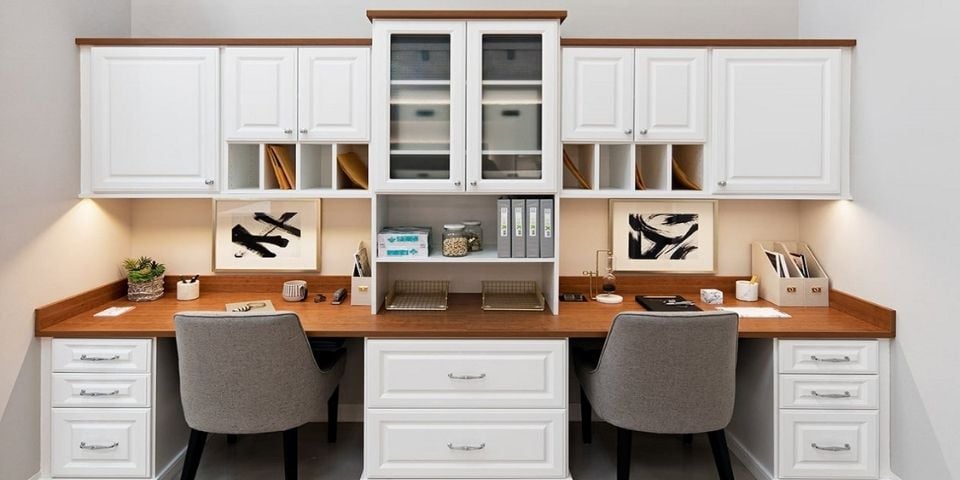 Customized built-ins are advantageous for unconventional spaces where a standard-sized desk could be awkward or ill-fitting. If you're working with a workspace that's tucked in a corner or alcove in your home, consider designing a desk that is the precise shape and size to fit the spot. With a built-in desk, you can also customize your shelves, cubbies, drawers and other storage options to fit your exact needs. Built-ins are also designed to better blend into your overall architecture and design style for a cohesive aesthetic.
4. Use Proper Seating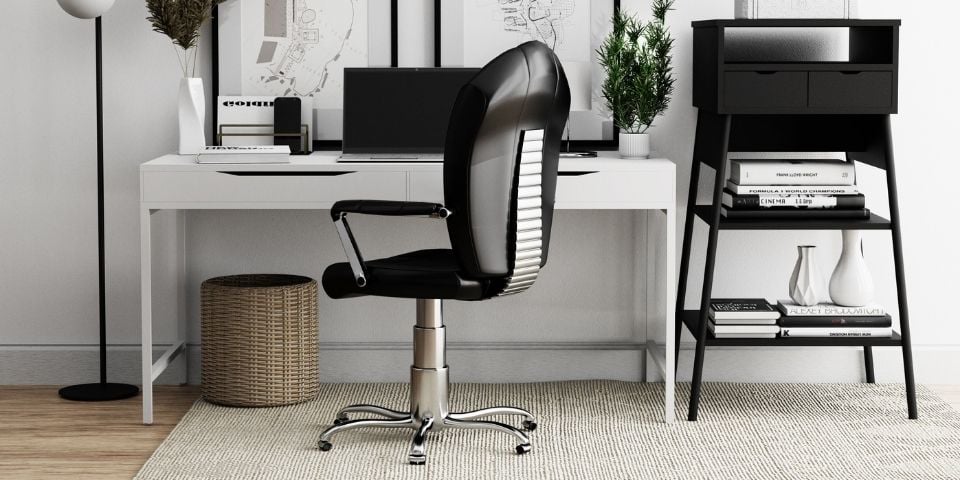 No matter where you put your home office or study space, seating is a critical component. And not just any seating. You want age-appropriate and ergonomic seating that will support focus, productivity and comfort. Back pain, carpal tunnel syndrome and other issues tend to plague those who sit for long periods of time for work. However, using an ergonomic chair and keyboard or even a standing desk can help protect your health and wellbeing. For a children's study space, put a kids-sized desk and a comfortable chair. A window seat with pillows, couch or beanbag chair could also work for reading or working on a laptop. Just make sure they have a spot for their school supplies nearby.
5. Add Extra Electrical Outlets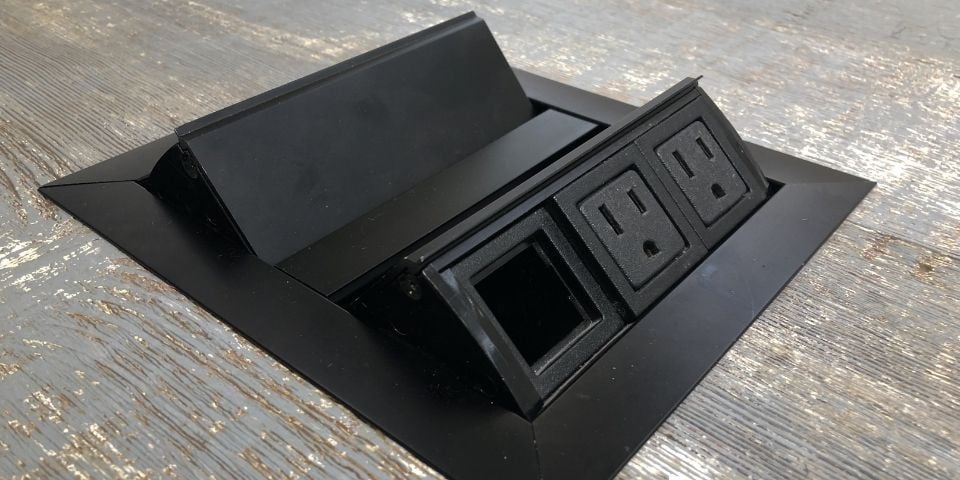 Most people use at least two personal devices on a regular basis, not to mention office equipment like printers, scanners and monitors. When you're remodeling your home in the D.C. Metro area to add a home office or study space, make sure you install enough electrical outlets for whomever is using the room to charge their devices. This problem is especially common in older homes that weren't designed with the demands of modern technology in mind and often lack adequate power connections.
6. Think Vertically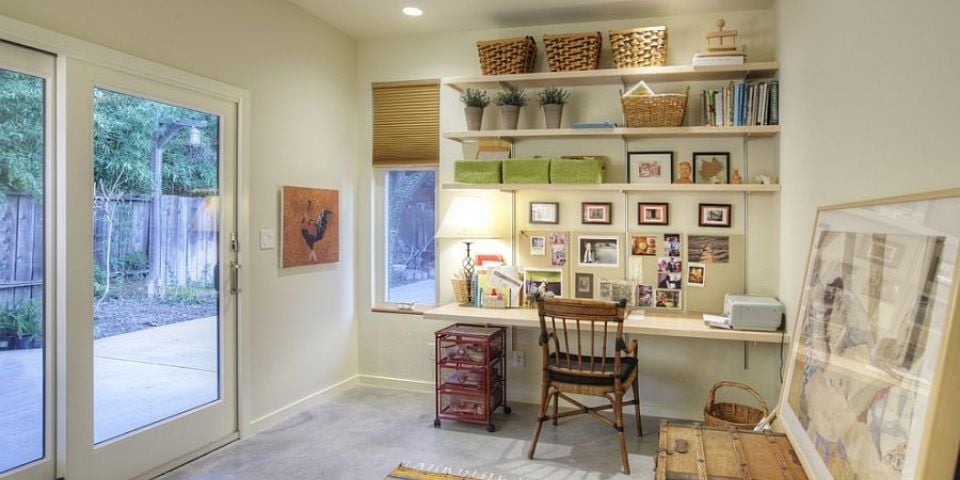 If you have limited floor space for setting up your home office, figure out instead how to help your walls reach their maximum potential. A few options include floor-to-ceiling built-in cabinets, open shelving, and items like a corkboard, magnetic board or pegboard. Another idea is to apply a nice coat of chalkboard paint to one of the walls and create the perfect spot for making notes or tracking your schedule. Your children may enjoy having a spot to exercise their creativity.
7. Create the Right Mood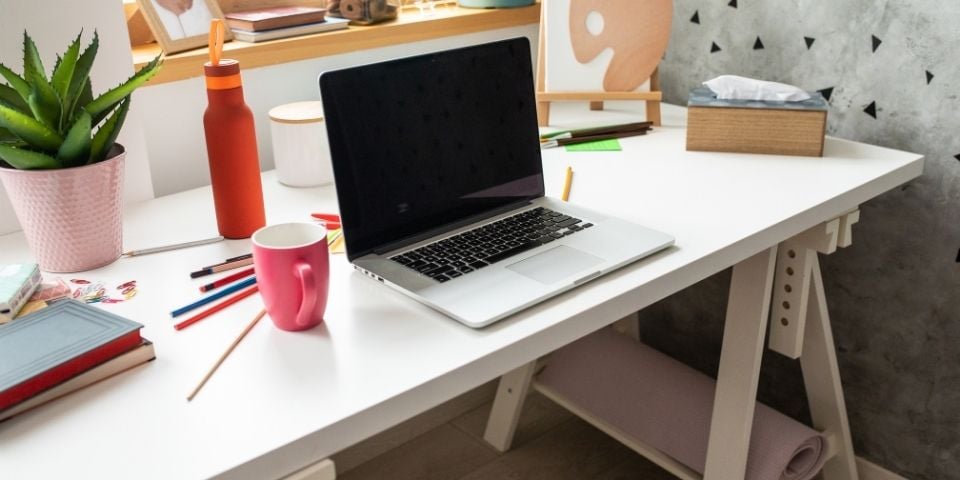 Finally, you'll want to think about the ambience in your new workspace. Natural light is a bonus, since it can boost your mood, increase productivity and prevent eye fatigue. In addition, use a blend of overhead and task lighting fixtures to create the optimal conditions for you or your children. Colors can also impact an atmosphere and the emotions produced in a particular environment. If you have a high-stress job, consider using cool, calming colors, such as pale purple or gray. Blues and greens are helpful for sparking imagination and cultivating creativity. For a children's study area, you can go with more fun and funky colors.
Remodeling a Workspace in Northern Virginia
Families evolve, creating the need for a new or different type of residential space. If your family members are spending more time at home, it may be time to consider a permanent office and/or study area. Our team at Denny + Gardner can help you remodel an existing space or even design a home addition to use for this purpose. We understand that each household has unique goals and requirements, and with our comprehensive design-build process, we can ensure your project is customized to meet your specific lifestyle needs.