Cabinetry is the backbone of your kitchen. It often takes up the biggest chunk of your space, as well as your budget when you're remodeling your kitchen in Northern Virginia.
The kitchen cabinets you choose will impact the overall function of the space, not to mention set the tone for how it looks and feels. You want to make smart decisions about your cabinetry styles and layout based on your family's lifestyle needs and daily routine. However, cabinetry can also be an opportunity for exercising creativity and having a little fun.
Kitchen Cabinet Ideas for Remodeling
For your upcoming kitchen remodel in the D.C. metro area or Northern Virginia, you may simply be updating the aesthetics of the space, or you may be completely reconfiguring the layout and replacing all major components. Either way, your cabinets will play a role in accomplishing your renovation goals.
Here are a few cabinet styles and upgrades—some minor, some major—that you can consider implementing for your kitchen remodel:
1. No-Hardware Cupboards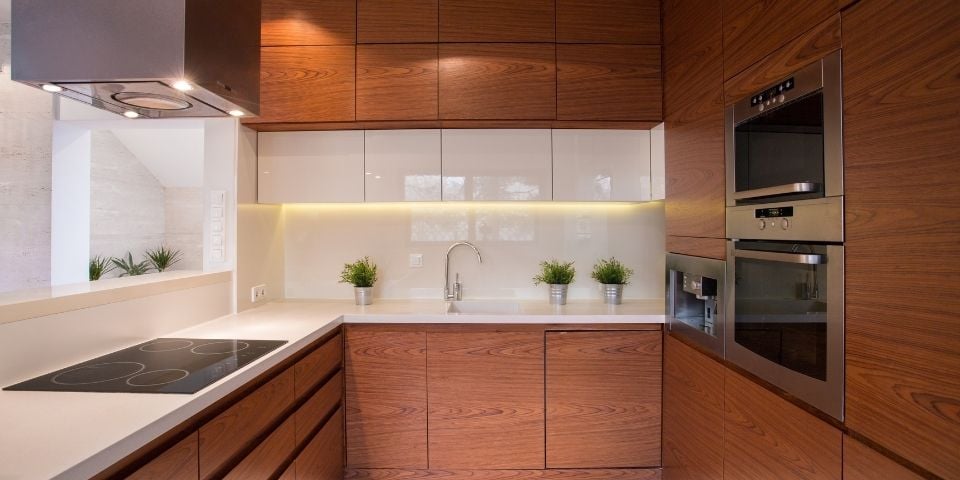 If you're looking for modern cupboard designs to complement a sleek, minimalist kitchen, consider going with a handle-less or no-hardware design. This can enhance the clean, uncluttered look of a contemporary kitchen. Instead of knobs or handles, you can use push latches, drawers and doors with integrated handholds, or hidden pulls affixed to the top of each door. Another option is to install sliding doors instead of ones that open and close, which doubles as a space-saving solution that's perfect for a smaller kitchen. Before adopting this kitchen cupboard idea, think about your household members. Older adults and young children may have a more difficult time using these opening mechanisms.
2. Open Cabinets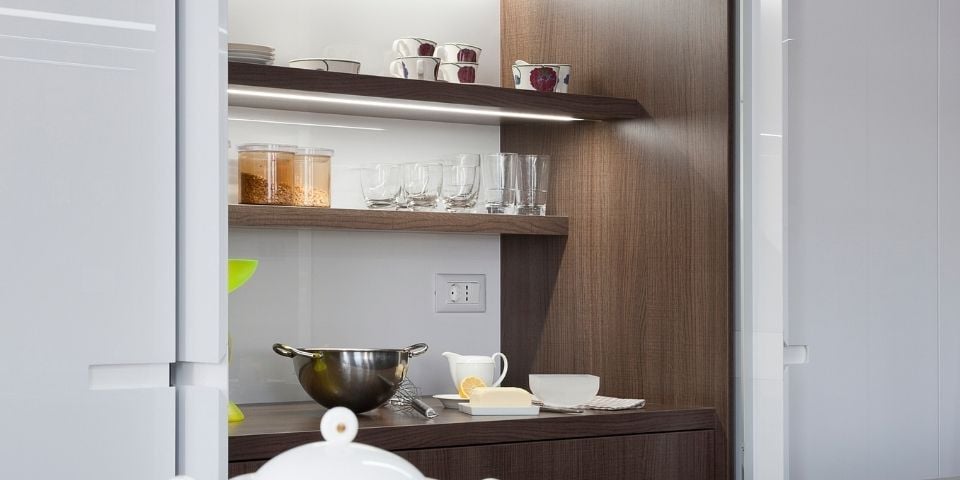 Open-faced cabinets are a centuries-old concept that has come back in style. Without doors, you can display your matching dishware, elegant glasses, or special heirloom pieces. In terms of function, it is easier to see and grab the items you need when you're cooking or cleaning your kitchen. If you don't want to completely expose the inner contents of your cabinets, but you want to make your kitchen equally light and airy, you can instead install wooden cabinets with glass doors.
3. Double-Sided Cabinets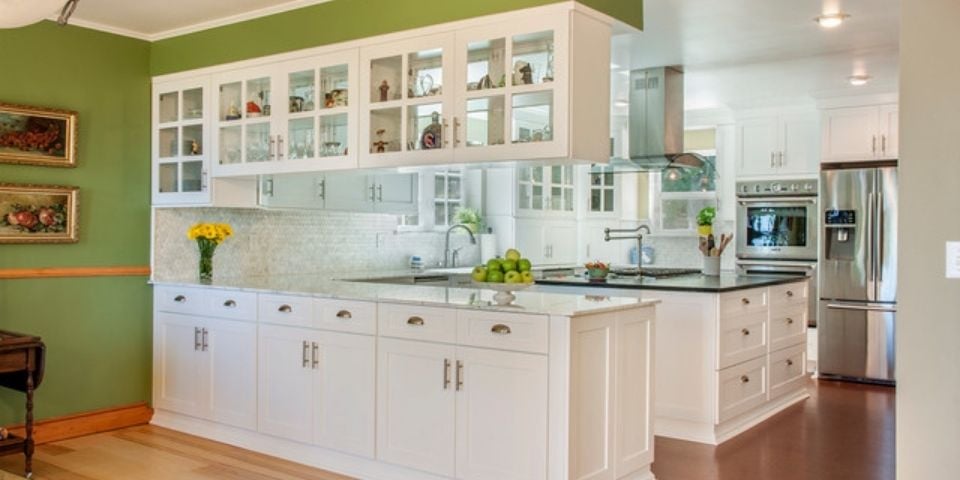 Another trendy idea for your Northern Virginia kitchen remodel is two-sided cabinets. This is more or less a hanging cabinet design, and you'll often find it employed over an island or a section of bottom cabinets that separates your kitchen from a dining or living area. Double-sided cabinets not only look elegant, but they also allow a more unencumbered flow of light throughout your space.
4. Two-toned Cabinetry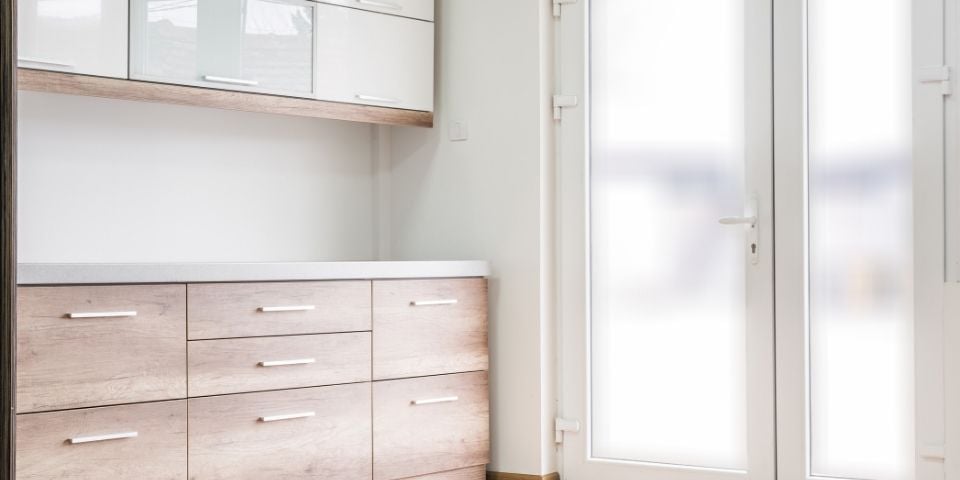 Elevate the aesthetic appeal of your kitchen with two-toned cabinets. You can accomplish this look by selecting two complementary colors or materials and using one for the top cabinets and another for the bottom. Or you can paint your island a different color than your kitchen cupboards to create a focal point.
5. Glossy Cabinets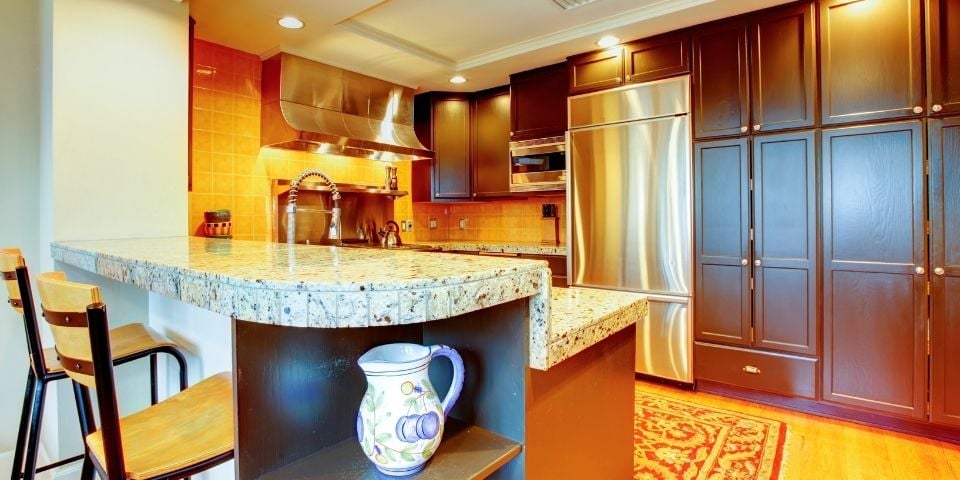 For an elegant cabinet style that adds a touch of drama to your renovated kitchen, use paint with a glossy finish to create a lacquered look. It's a bold aesthetic, especially when paired with a rich color, such as wine red, aubergine or black, but the reflective finish can beautifully capture natural light and make your cabinets stand out.
6. Custom Storage in Island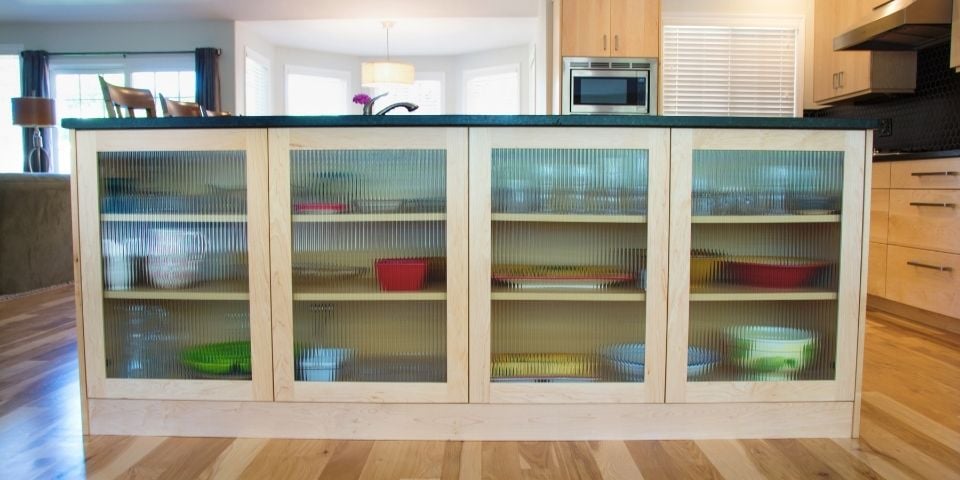 Kitchen islands are a must-have to accommodate the needs of modern family life, and you want to make your island as functional as possible. That means installing customized storage solutions, such as shelves and drawers to hold containers, cookware or even small appliances. Some people also choose to build a trash receptacle or recycling unit into the island. Or you may want to include refrigeration so you can store food items close to your prep area.
7. Hide Appliances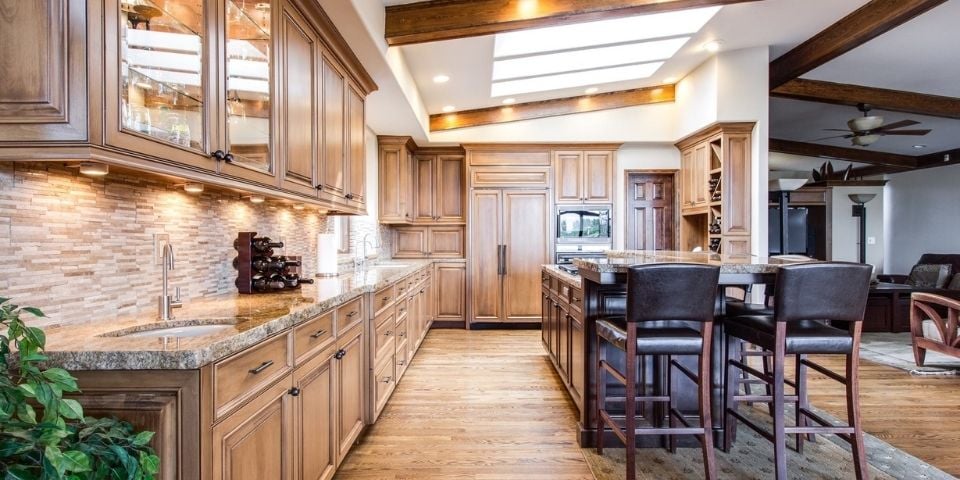 Create a uniform look in your kitchen by using wood panels that match your cabinet doors to cover large appliances, such as your dishwasher and refrigerator. With a cabinet front, these appliances will then blend into the surrounding drawers and cabinetry. Other storage solutions to keep your countertops clear and uncluttered include slide-out cabinets or an appliance garage.
8. Unique Hardware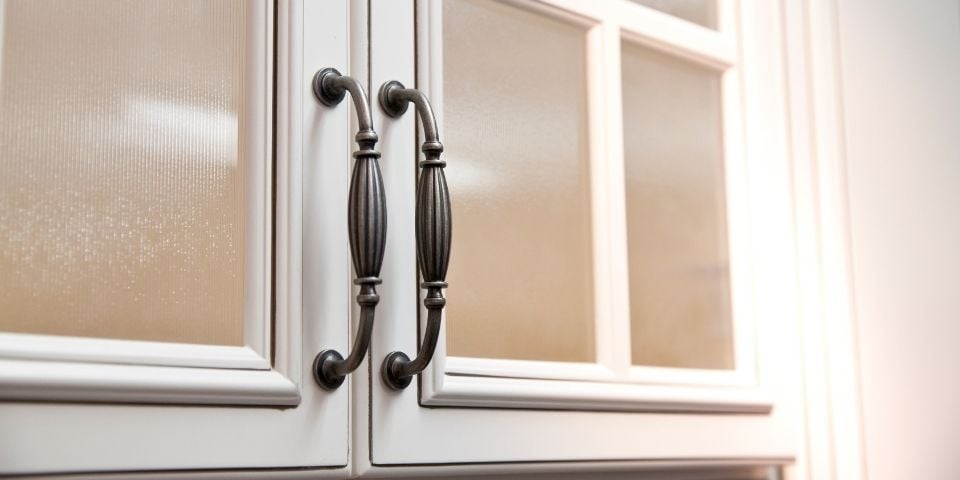 Cabinetry hardware is like the jewelry of the kitchen design world. It encompasses small accessories like handles and knobs, but they can impact your design style in a big way. For example, if you're only doing a minor kitchen remodel in the Washington D.C. area, swapping out your hardware is a good place to start. Ultimately, hardware should correspond with your aesthetic, whether it's modern, traditional, rustic, Old World, or shabby chic. Just make sure you also have fun with it. Your hardware doesn't have to be simple or boring. You can find unique, designer pieces that match a variety of cabinet styles and enhance the overall character of your kitchen.
Selecting Cabinetry for Your Kitchen Remodel
Choosing the right cabinetry for kitchen remodeling in Northern Virginia or the D.C. area requires balancing your practical needs with your design tastes and making sure the space looks, feels, and functions as a whole. That's why it can be valuable to have a design-build contractor like Denny + Gardner in your corner. We have an array of custom remodeling services to not only help you explore your options and navigate the selection process but also to bring your choices to live in a smart, efficient way.