While the essentials of residential bathrooms have remained the same for decades, individual details tend to change over the years to reflect trends in fashion, technology, and architecture, as well as current events.
The last few years brought with it a public health crisis, sheltering in place, and a greater emphasis on hygiene in high-traffic areas like bathrooms. Fortunately, bathroom remodeling trends have evolved to prioritize features like antimicrobial fixtures, easy-to-clean surfaces, and smart technology without sacrificing style.
Ideas for Your Bathroom Remodel
As you prepare to renovate your bathroom in Northern Virginia, the first step is to evaluate your current needs, what you still like about the space, and what you would like to change. This is important as this can help you avoid big mistakes while you remodel. However, it also doesn't hurt to draw inspiration from current trends (such as the best tiles!) and what they reveal about homebuyer behavior, especially as bathrooms contribute greatly to the value and appeal of a house.
Here are a few bathroom trends to consider for your upcoming remodel:
1. Walk-in Showers
Luxurious walk-in showers with a selection of faucets, including hand-held and overhead fixtures, are a popular feature for master bathrooms or guest bathrooms. Especially if you are designing your forever home, you may want to invest in a spacious, curbless walk-in shower that includes built-in seating. Frameless glass doors are also trending because they are easier to clean, and they help create a sleek, contemporary aesthetic.
2. Space-Conscious Standalone Tubs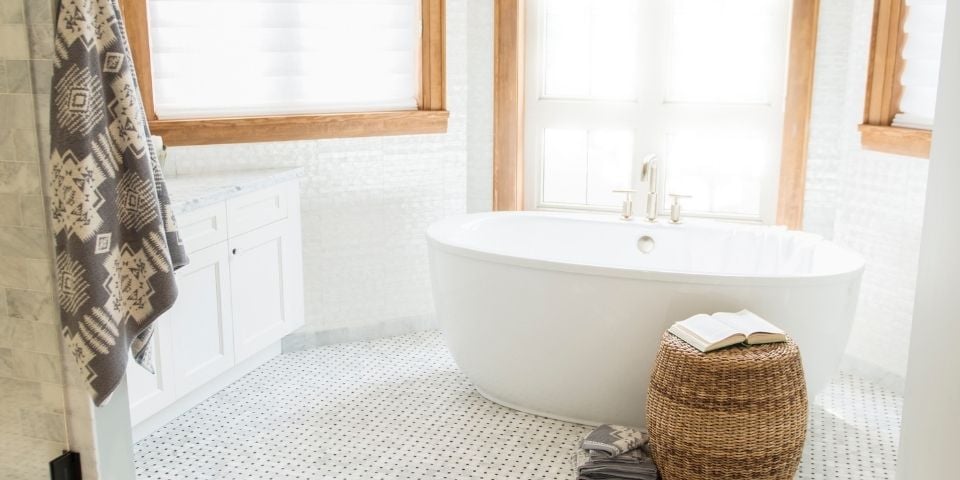 Soaking in the tub may have become an important part of your self-care routine, especially amid the stress of the past few years. Freestanding, flat-bottom standalone tubs are all the rage these days, especially since the simple silhouette lends itself to a variety of bathroom design styles. If you have the space for a large soaking tub, it's the perfect way to invest in your long-term health and happiness. However, manufacturers have also designed very sleek, compact standalone tubs that are appropriate for smaller bathrooms. Plus, you don't have to use as much water to fill the tub.
3. Biophilic Design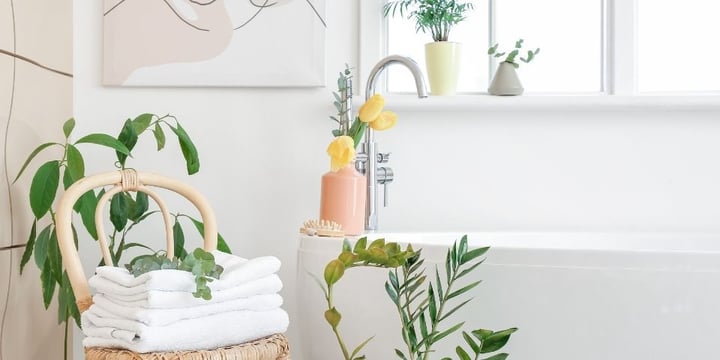 Humans have an innate connection to nature. For many people, it is grounding, calming, and inspiring. When you can't get outdoors as much, the trick is to bring the outside into your home. That's the concept behind the current biophilic design trend. The most obvious aspects of biophilic design are incorporating plants into your décor and inviting plenty of natural light into the space. However, biomimicry goes beyond that. For your bathroom remodel in Washington, D.C., you'll want to consider incorporating earthy colors; raw, "living" metals; and natural woods that complement the surrounding environment.
4. Floating Vanities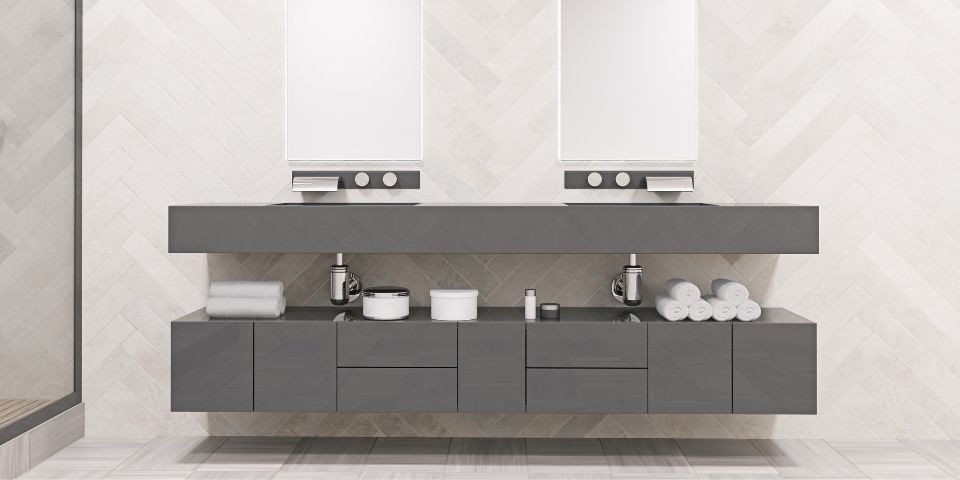 A suspended sink or floating vanity is an effective way to maximize space in a smaller bathroom or powder room. The good news is you have several colors and finish options for a floating sink, from natural stone and wood to solid surfaces and metal. With wall-mounted bathroom vanities, you can get more creative with your storage solutions while helping the space feel less cramped. Additionally, you'll have an easier time cleaning your bathroom floor.
5. Durable Paints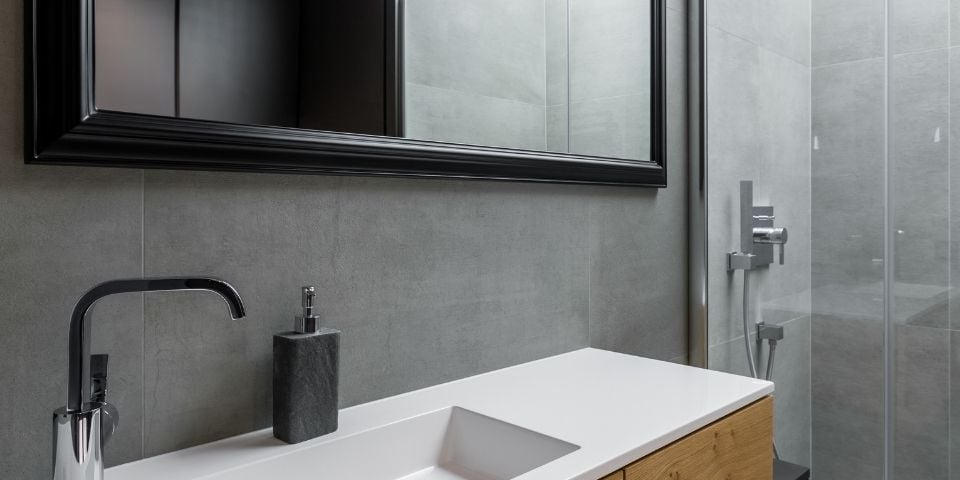 When choosing a color you personally find to be soothing and sophisticated for your bathroom, you want to look for durable paints that help your bathroom stay cleaner for longer. These paints are formulated to be stain-resistant, more hygienic, and able to withstand rigorous cleaning. Additionally, since they resist mildew, they are a good fit for a space like a bathroom, which is susceptible to excessive moisture.
6. Smart Toilets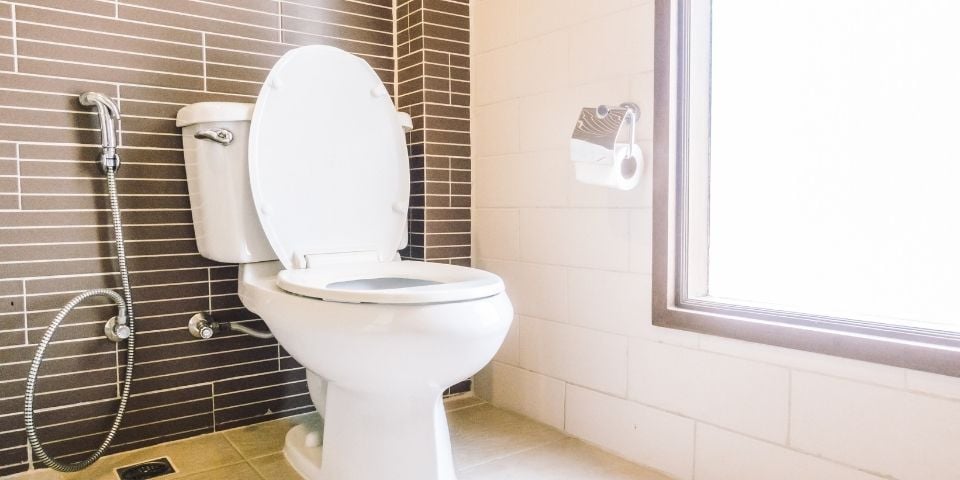 Smart toilets and bidets used to seem like costly, even excessive, luxuries for a common household bathroom. However, according to the NKBA 2021 Design Trends Report, these fixtures have become increasingly popular for post-pandemic remodels. Smart toilets are considered more hygienic. Their unique features, such as touch-free flushing and self-closing lids, help mitigate the transmission of germs among household members and visitors. With smooth surfaces and clean lines, you also should have an easier time cleaning the outside of the fixture.
7. Inset Storage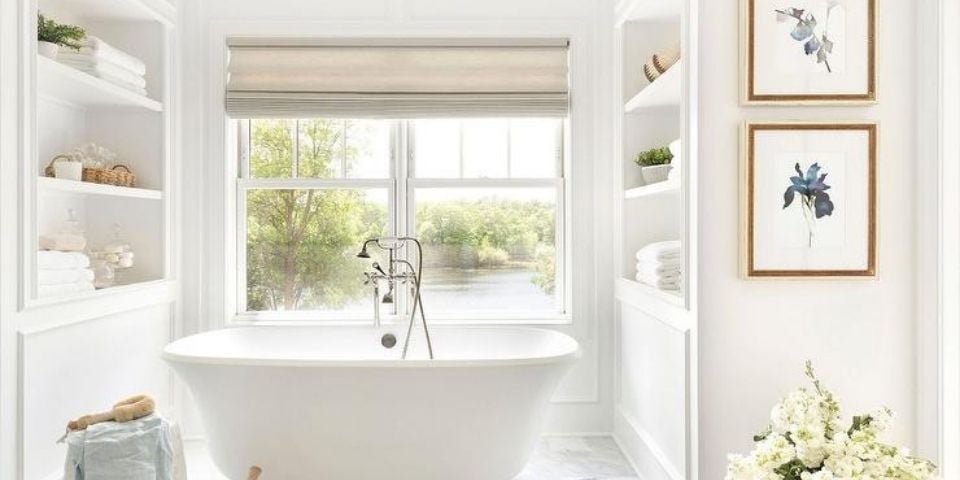 Cluttered spaces create stress and are harder to keep clean. However, most families have numerous personal care items and accessories to store in the bathroom. So, what's the solution? Built-in niches, recessed shelves, and inset storage solutions are on the rise. You can apply this design style to several areas in your bathroom, including the shower, the walls beside your sink, or the area above your toilet. These carved-out nooks and crannies become the perfect spot for housing your toiletries, towels, and cleaning supplies, as well as plants, candles, and other types of décor.
Remodeling Your Bathroom in Northern Virginia
Bathrooms have become more than mere utilitarian spaces. With the right layout, design, and contractor/architect your bathroom can become a simultaneously peaceful and rejuvenating oasis where you can start and finish your day in style. Whether you're remodeling a master suite, half-bath, or another type of bathroom at your home in the D.C. Metro area, our team at Denny + Gardner can help. We offer a range of design-build services to assist with each aspect of your project and provide you with a seamless, rewarding remodeling process.