Meet the Company
...Get to know the Denny + Gardner Team
Norman Gardner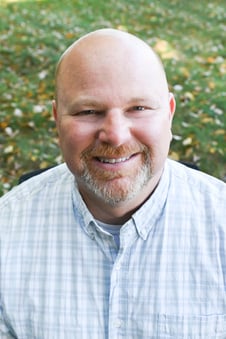 A founding member of Denny + Gardner, Norm has been an integral part of running each renovation project smoothly and efficiently since the company's inception in 2002. His business experience after college, working as a government contractor and consumer lender, is evident in his handling of D+G's administrative needs. At the start of a project, Norm offers recommendations for a successful renovation, helps clients set a workable budget and assists with material selection. He then manages our team of professionals responsible for executing your project from start to finish. Norm also has extensive experience representing homeowners whose project involves an insurance claim. He is very familiar with the Northern Virginia area, growing up and currently living in Reston with his wife and two kids.
Jason Denny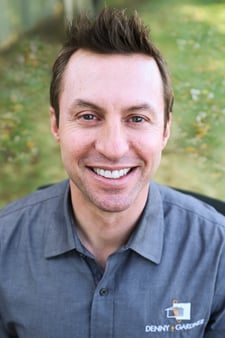 In 2002, Norm approached Jason about partnering on a Reston townhouse renovation, and now, over 20 years later, Jason's primary role is managing D+G's onsite construction process. Beyond thorough attention to detail and superior customer satisfaction, Jason is also committed to making the company's relationships with its subcontractors mutually beneficial. After many years of working together, loyalty and partnership is evident in the quality of work. Growing up in the Northern VA area with a carpenter for a father and spending summers working construction primed Jason for a career in construction. Post-college, Jason spent extensive time in Spain and his fluency in Spanish helps him communicate effectively and clearly with many of our affiliates.
Mark Miller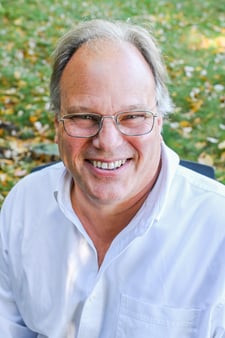 Mark joined Denny + Gardner as a partner in 2014, bringing more than 30 years of construction and business experience to the business. Prior to Northern Virginia, Mark spent over 20 years in Western PA as an owner of a design/build firm and then as Director of Construction with one of Pittsburgh's largest commercial contractors. After moving to Arlington, he became Director of Construction for Morris-Day and then continued his career at BOWA. He enjoys working with clients to design the best use of space and maintaining a steady presence at each project. Always drawn to construction, Mark clearly understands the renovation process as he spends his spare time with continuous projects in his almost 100-year-old house.
.
Kait Doyle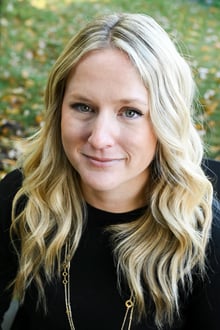 Kait brings a over a decade of experience in design to Denny + Gardner, ranging from new home construction and remodeling to landscape/hardscape design, plus experience with commercial design. She is a life-long Northern Virginia resident, and spent extensive time growing up on both commercial and residential job sites, priming her for a career in design. Her wide-ranging experience allows her to plan your project from start to finish with respect to budget, design preferences, and lifestyle considerations. Understanding that envisioning the outcome can be challenging for many clients, Kait is skilled at providing realistic renderings and walk-throughs of your project, so you can be confident in your decisions.
Mike Hedrick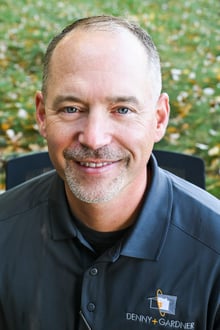 Mike joined Denny + Gardner as our Operations Manager in 2018 after spending over 25 years in the Hospitality Industry. Bringing a "guest first" mentality he confirms our clients' high standards are always exceeded. Mike ensures our production teams are set up for success, assisting them to "transform your space into sanctuary". Mike has lived in Reston/Herndon for over 30 years and calls Northern VA home. When he is not guiding teams for D+G you will find him coaching local youth softball and baseball teams. He is dedicated to his wife and 2 children, the youth teams he coaches and our Denny + Gardner family. Mike's leadership inspires high standards and operational excellence ensuring 100% client satisfaction.
With Admiration and Gratitude
for Norman Gardner, Sr.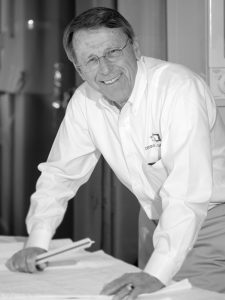 A proficient craftsman with hands-on training in carpentry, Norman Gardner, Sr. ultimately chose to leave behind the excitement of the CIA and the halls of Congress to pursue his avocation of home improvement full-time. As a child, Mr. Gardner used his ever-expanding skill set to fix up his parents' house, and soon began taking on after-school and weekend jobs. He saw to it that Norm, Jr., was taught just as he was, and eventually turned his work contacts and future leads over to Norm and Jason, who formed Denny + Gardner in 2002. They, along with the entire Denny + Gardner Team, will continue to carry on Mr. Gardner's tradition for meticulous, detail-oriented craftsmanship in all of their client's home remodeling projects.
We have done a number of projects with Norm and Jason and have always been happy with the results. They are fair-minded, helpful, and do great quality work. For everything from home remodeling to new construction, I would recommend them whole-heartedly.