There are two primary reasons to renovate a bathroom. The first is to enhance the enjoyment of the people who live in the home currently, and the second is to raise the value of the home for resale. If you wish to renovate the bathroom for your own needs, that's one thing. But if you want to raise its resale value, not just any design will do. If you want to sell your home quickly, the best place to start is to check real estate trends in your area. Real estate professionals and bathroom remodelers in northern VA and Washington DC can help you there.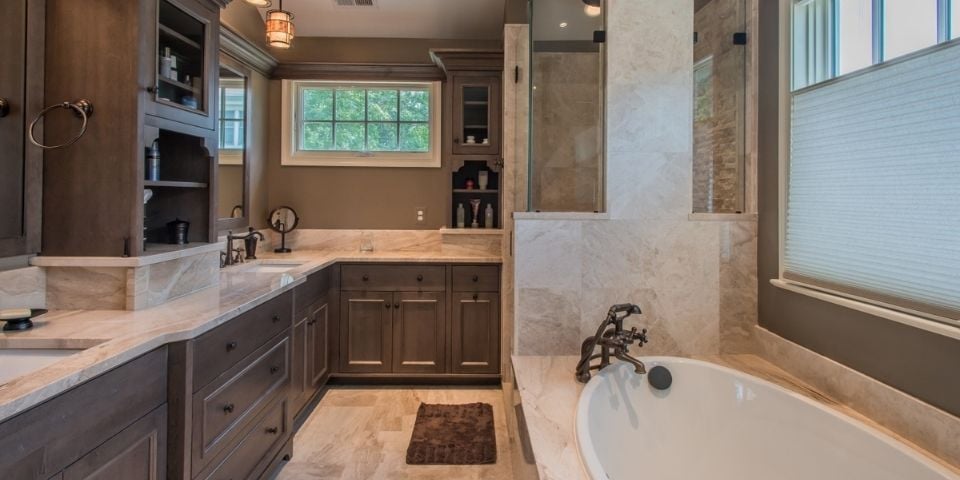 But if you want the best shot at selling quickly, and for the price you know your home is worth, the best strategy is to know what trends are timeless and never go out of fashion. Like high heels and blue jeans, some bathroom remodeling trends will always be popular and will always look amazing.
Every room in the home has its timeless trends, but in the bathroom, styles that exude contrast, cleanliness, and utility win the day. Here are 10 timeless bathroom elements and styles that will always be a big hit with new home buyers.
10 Timeless Bathroom Trends
One of the great things about these perennial bathroom blockbusters is they exude simplicity. In so doing they offer easy to clean surfaces and are quite amenable to mixing and matching. That means, if you're very creative, you could combine several of these features into a single bathroom for a real tour de force in bathroom beauty!
1. Simple Sconces
You will occasionally find a bathroom chandelier, but they are hard to clean and do not age well. Simple sconces are a good place to start because they just scream easy cleaning and low maintenance. Of course, simple schoolhouse-style bathroom lights also look fantastic.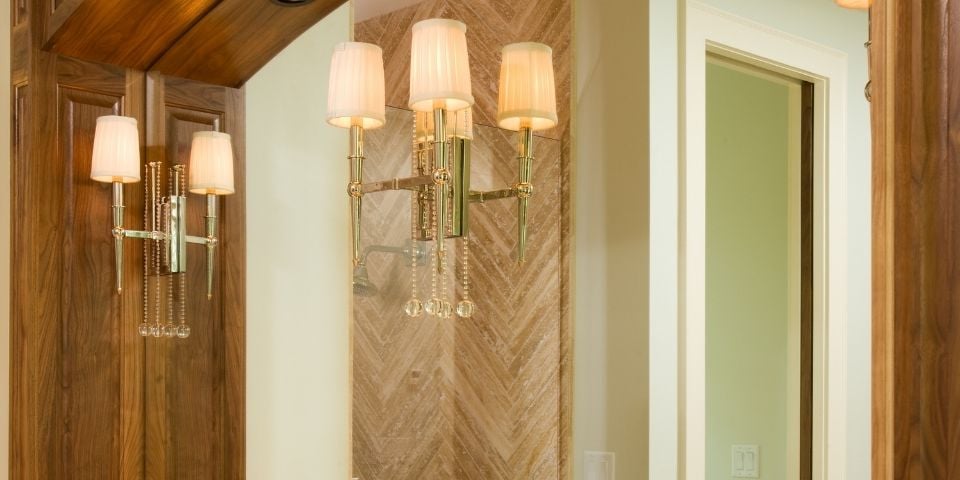 2. Hardwood Vanities
A beautiful hardwood vanity is the best way to transform an ordinary bathroom into a real equity builder. Possibly the best thing about vanities is they can be made in nearly any style. So you get the benefit of this timeless bathroom trend without being deprived of your favorite motif.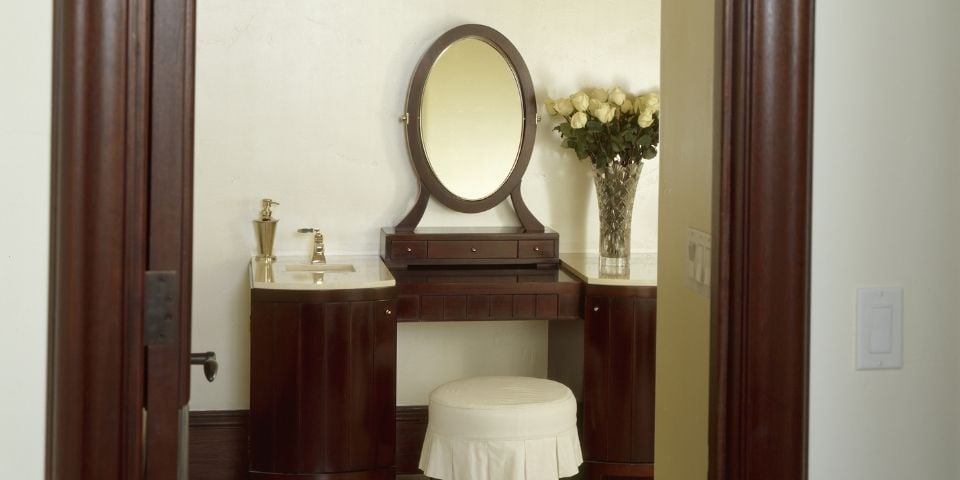 3. Calming Colors
The bathroom has always been the ultimate privacy refuge. It's a place to reset after a tough day and a place to get a sound start in the morning. Therefore, calming colors like light blues, and ocean green, off-white, and the like are always a great color palette to choose from.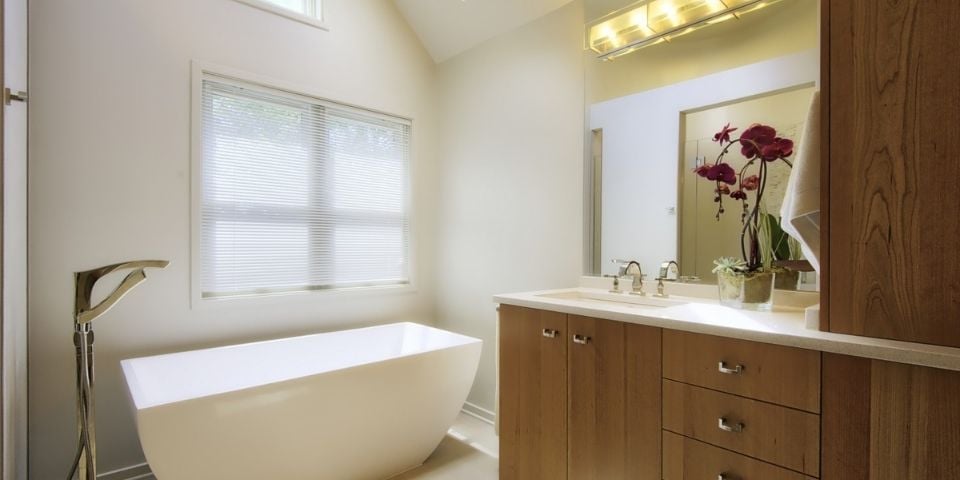 4. All-White
In the bathroom, cleanliness is king, and there's no better way to promote cleanliness and create a feeling of cleanliness than by decorating the bathroom in all white. For a start, it's a risk-free style choice, like others we will discuss. But if there's a stain, white doesn't hide it- making bathroom cleanliness so much easier to obtain.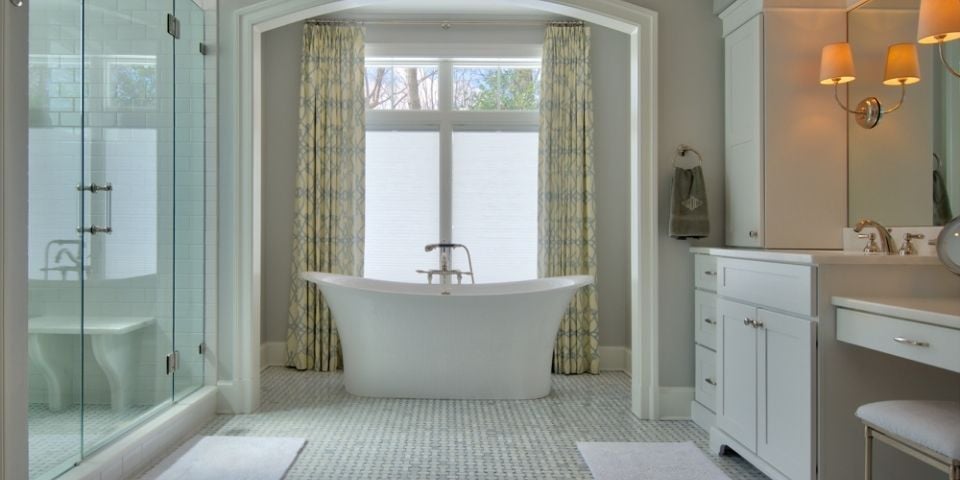 5. Rain Head Showers
There's nothing like a cool shower on a hot day and a hot shower on a cold day. What's more, just one thing can improve on the value of a shower and that's a wider splay of water. Rain head showers cover you with a welcome downpour, and people just love to see them. They are simple, effective, and they look terrific.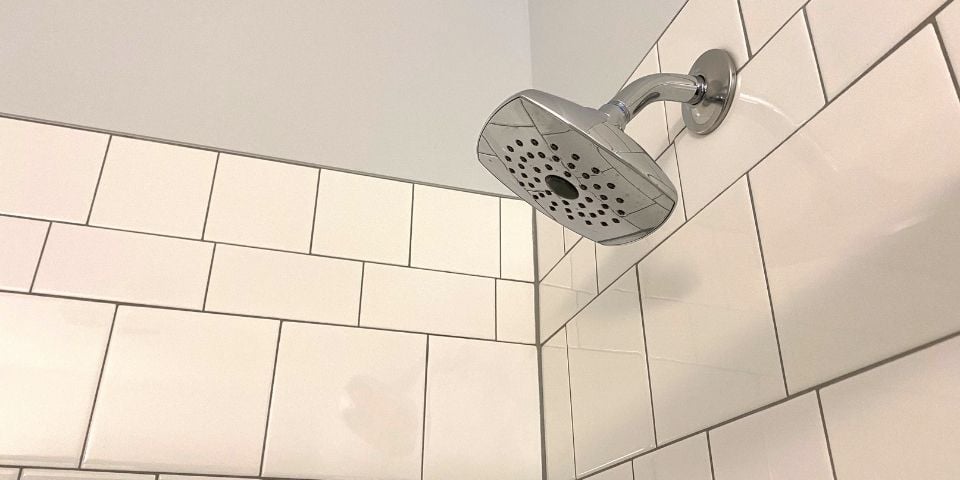 6. Marble
In the bathroom, marble is the chicest material on the market. It's beautiful, clean, durable, and satisfying to the senses. Best of all, it comes in many different colors and patterns to suit your tastes or the tastes of your buyer.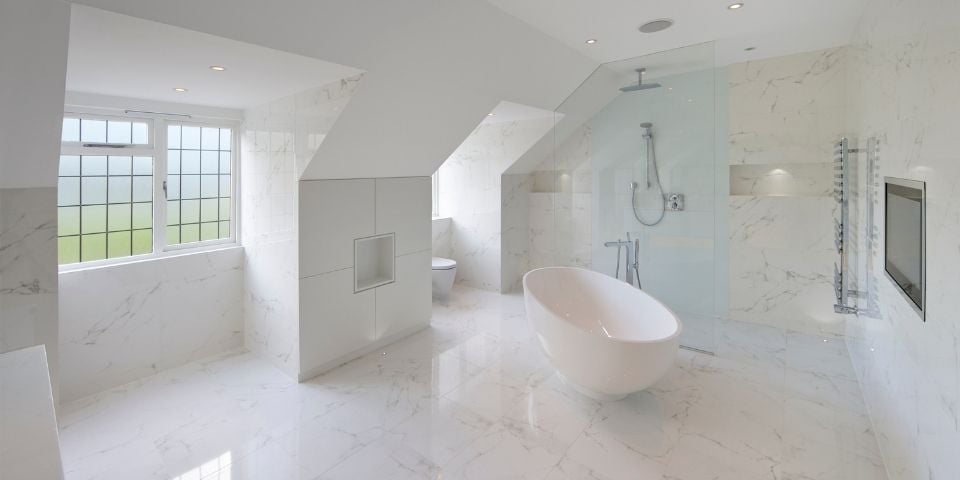 7. Subway Tile
Another bathroom classic is good old-fashioned subway tile. It gives a feeling of structural integrity that adds a sense of comfort to the bathroom. It's also relatively easy to clean. Somehow, there's something both avant-garde and conservative about it at the same time.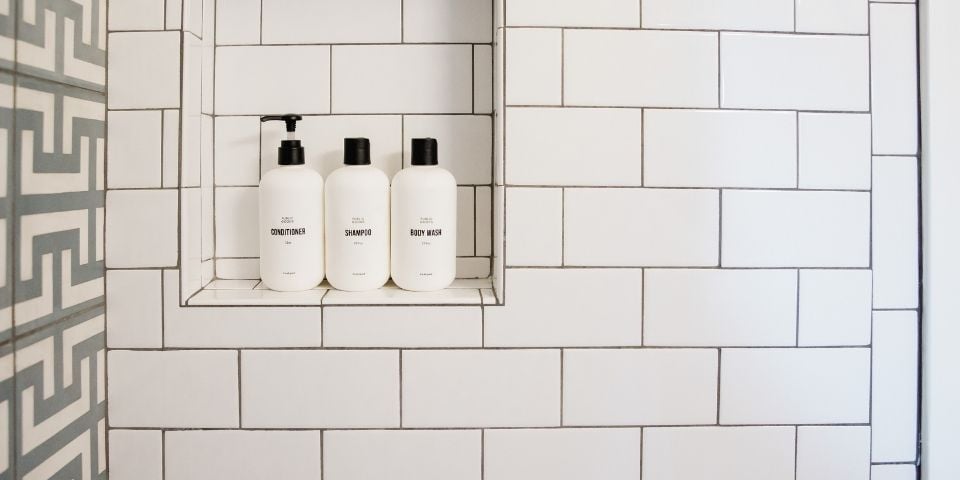 8. Penny Tile
Like subway tile, penny tile is both reassuring and sparks creativity. Perhaps it inspires the Olympic swimmer in us. Whatever it is, it looks amazing in any space where water is a primary reason for being there. It's simultaneously classic and retro, and that's a tough act to follow.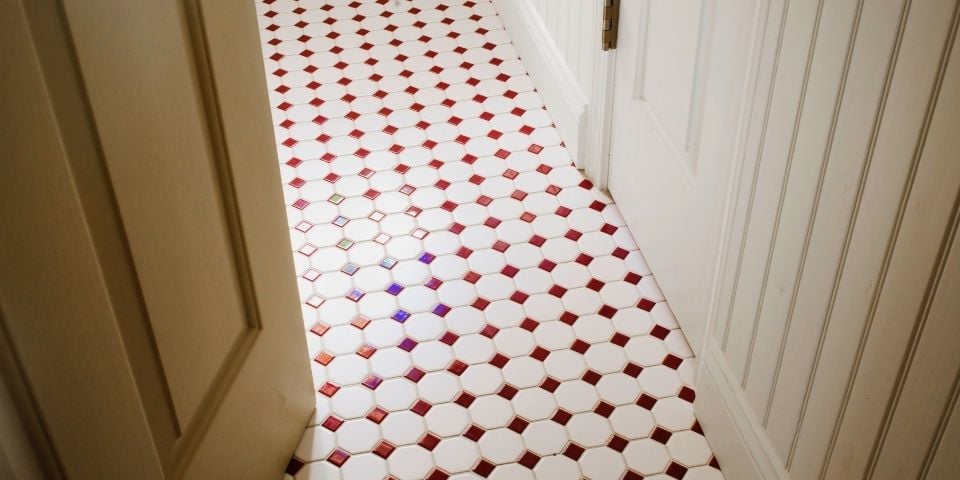 9. Free Standing Tub
An icon of literature, film, and a design element of all the chicest and fashion-forward home decors. A free-standing tub speaks to the utilitarian nature of the western mind. But at the same time, a beautiful, claw-footed tub stands out like a work of art.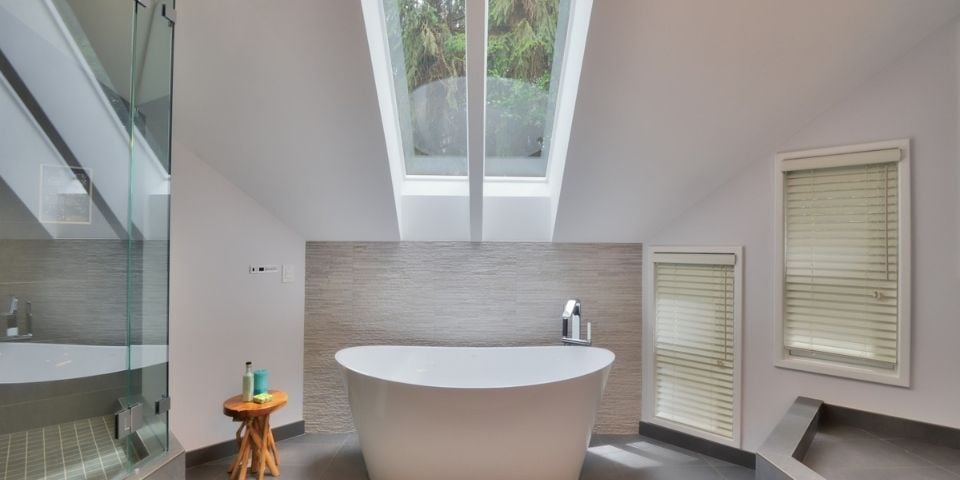 10. Black & White
Of all color combinations, there is one that will never draw condemnation and it's good old black and white. The simplicity and contrast are calming to the mind. It's amenable to many style motifs and will always be a welcome classic.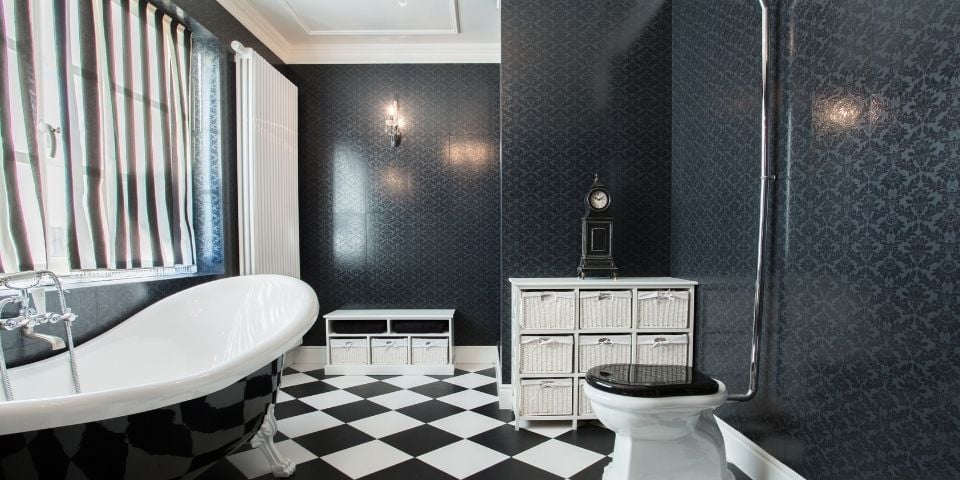 Working these design elements into your bathroom renovation project will never leave you feeling like there is something to be desired, and they are a great way to build value into your home. To learn more about how to get the most out of your next big renovation, contact Denny + Gardner, Northern VA's best renovation experts.