With the desire to update and upgrade bathrooms have seen a number of trends over the years. Some of these trends are tried and true and others, well, they have fallen flat and are now seen as detriments to any new homebuyers potentially interested in the house. It's all too common for people to choose bathroom designs that look dated within a 5–10 years. And the last thing you want to do is take an outdated bathroom and, with the renovation, make it even more outdated. So, when considering bathroom remodeling in Northern Virginia, here are bathroom trends to avoid.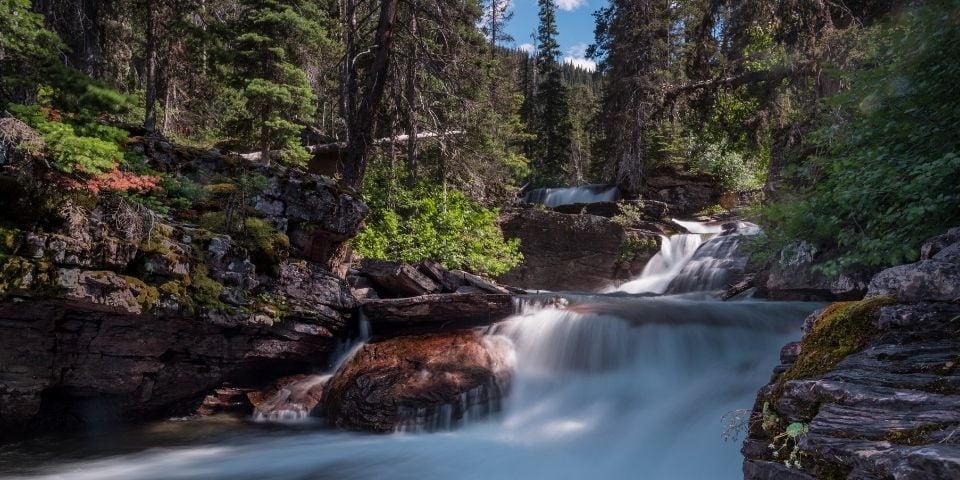 Ditching the Tub
The bathtub takes up a good amount of space. So, for a time, homeowners were ripping the tubs out, either in exchange for more shower space, or for added storage space.
This, however, has quickly become a trend that's becoming obsolete. Bathtubs have seen a boost in new designs and trends, not to mention tubs are just easier when it comes to young children and even washing pets. Also, there are just some days when you want to kick back after a long day of work, pour yourself a glass of wine, coat your face in a refreshing facial mud, and give yourself a spa day in the tub. Hard to do that if there isn't a tub to begin with. So, if you're thinking about ditching the tub, don't, and if you don't have a tub, this is a perfect bathroom remodel project to consider.
The All-White Bathroom
All white bathrooms are quickly falling out of favor. But it's not going out on its own. It's also taking with it muted color bathrooms. These were seen as "clean" style designs, but having an influx of color helps bring new life to a bathroom. This doesn't mean you can't have some white in your bathroom remodel. White is still a fantastic color to use, but all white isn't the way to go. Instead, bringing with it a bold color choice to accent the white is currently in style. Thankfully, if you have an all white bathroom it won't take much to spruce it up and modernize it. Just remember to introduce a pop of color here and there.
Floating Sinks
These look great in high-end restaurants and hotels. For many, that's where a floating sink first appeared. They loved the idea so much they ended up bringing it into their homes. For a time the floating sink was popular, until homeowners started to see the downside of such a feature.
What's wrong with a floating sink? Visually it looks beautiful, but the problem is it doesn't use a vanity, so there is absolutely no storage underneath. Storage is already at a premium in most bathrooms, so removing the vanity removes a considerable amount of storage. It's also not the best option if you have children in the house, as they might lean or put all their weight on the floating sink. Over time, this can lead to cracking, pulling, and broken tiles around where the sink connects with the wall. While it gives an open feeling to the bathroom, what's really needed is more storage space.
Yes, Travertine Is Back
Stone materials in both the kitchen and the bathroom have a way of coming and going every few years. If you wait long enough one of the stones will come back in style. For years, marble was the material everyone looked towards when wanting to showcase beautiful stone work. However, travertine is making a major comeback in 2021. If you're not exactly sure what this is, travertine is a kind of limestone that develops near mineral hot springs. This gives it this variation of limestone that's all it's own and truly unique. If you've ever visited Yellowstone and seen the large areas of hot springs and salted stones, you would have also seen travertine.
While Yellowstone isn't being mined for the rock, this kind of stone is absolutely proving to be a popular building material in 2021. It harkens back to Roman architecture, which is also blending with some current design trends of 2021. Modern designs are putting new twists on furniture and accent pieces you would have found in your grandparents home. Travertine is basically this version of marble or limestone. So, while the removal of tubs and expansive walk-in only showers might be a thing of the past, travertine is a building material you can still take advantage of for your shower walls, tiles, or countertops.
Discover Your Dream Bathroom Renovation
Every dream bathroom is a bit different from the next. However, what is important is to invest not only in your dream, but in certain trends and materials that will hold, and even increase in value over the years. You don't want to put your money into updates that are already in decline. To help you with all your home renovations, including your bathroom, now is the perfect time to give us a call and let us start planning up that dream bathroom of yours.