Trends come and go, and the kitchen remodeling industry is not immune to being influenced by evolving architectural and design styles. The main purpose of remodeling your kitchen in Northern Virginia or the D.C. metro area should be to achieve your personal vision in terms of function and form. However, that doesn't mean neglecting kitchen design trends altogether.
After all, it's not a good sign if your kitchen remodel results in an outdated house. Paying attention to what's in and what's out can help ensure you don't make a significant investment only to have it quickly go out of style, negatively impacting the long-term value and appeal of your home.
What Kitchen Decorating Trends Are Out for 2021?
Home remodeling trends—both in terms of what's in and what's out—don't have to influence all your decisions when you're upgrading your kitchen in Northern Virginia, but they can provide helpful inspiration. Being aware of impractical design trends and what has fallen out of style can also give you direction when you're developing the scope of work for your kitchen project.
To that end, here are a few outdated kitchen design trends to avoid or that you might have to get rid of if you're updating a house from the 1990s or earlier:
1. All-White Kitchens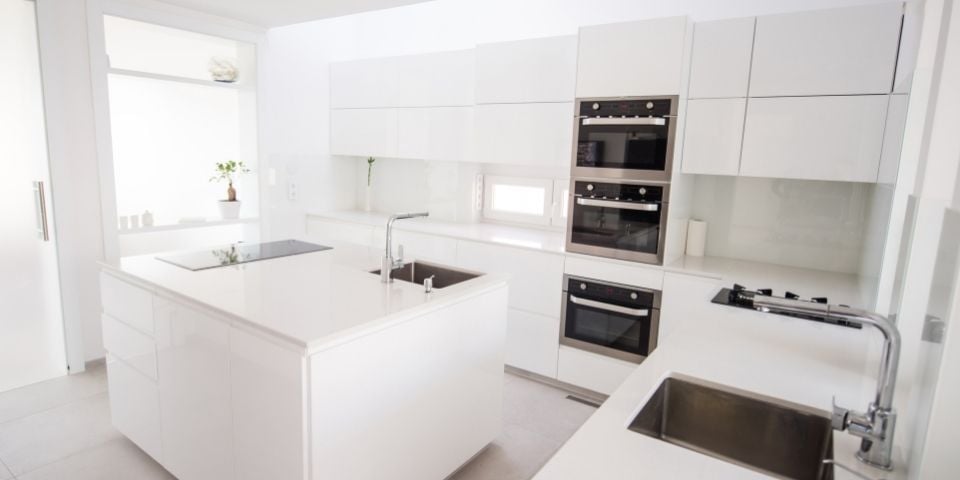 Once considered the standard for kitchen design, the all-white option—with white flooring, white countertops, white cabinets and white fixtures—has become a bit passé after being overdone for the past decade. That doesn't mean you should forego white for certain fixtures or architectural elements in your kitchen, but you shouldn't be nervous about embracing other colors for your remodel. Grays and dark blue are appealing options for kitchen cabinetry, and various shades of green are trending in 2021. Richer, moodier hues and natural wood tones are also worth considering.
2. Industrial-style Lighting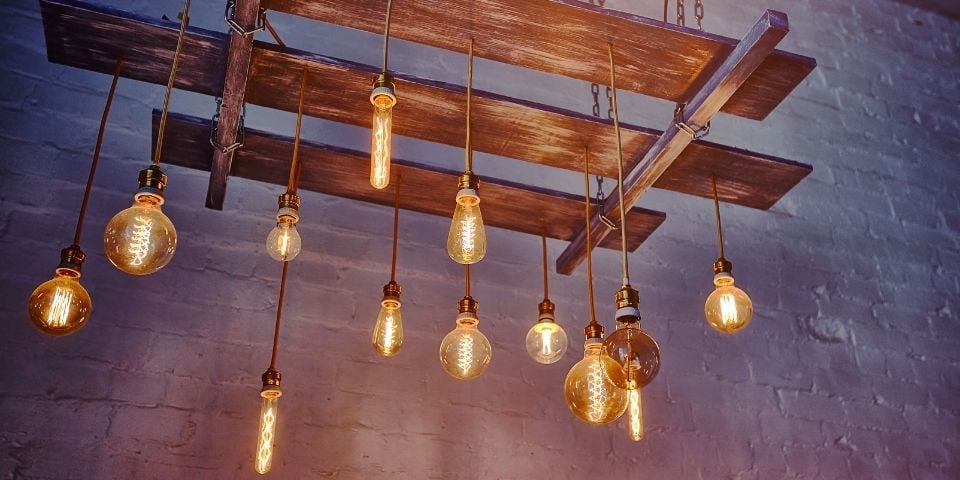 Another outdated home design trend is the use of industrial-style lighting in the kitchen. The industrial style has a unique look, and part of that is oversized and sturdy metal lighting fixtures, Edison light bulbs and other distinctive vintage accents. However, the taste for this design style is on the decline as homeowners more fully embrace sleeker, minimalist alternatives.
3. Marble and Granite Countertops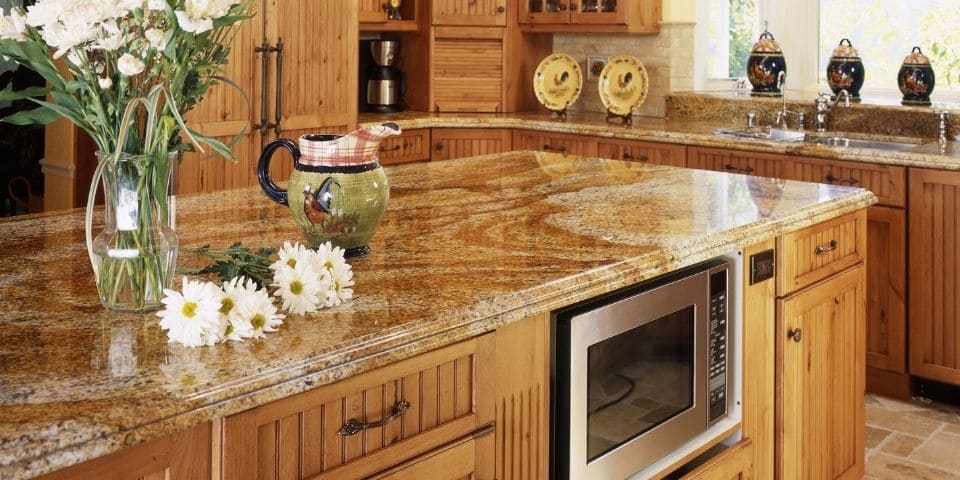 It may come as a surprise, but both granite and marble countertops are losing steam. These luscious stone materials still bear a strong association to a luxury lifestyle. One issue that has become a sticking point for homeowners is how difficult it is to maintain both granite and marble. As natural materials that are inherently porous, they must be re-sealed regularly to prevent long-term damage from spills and stains. In place of granite and marble, quartz has become a wildly popular option. Solid surface countertops are also a good choice for a family kitchen that gets plenty of daily use.
4. Traditional Dining Table Space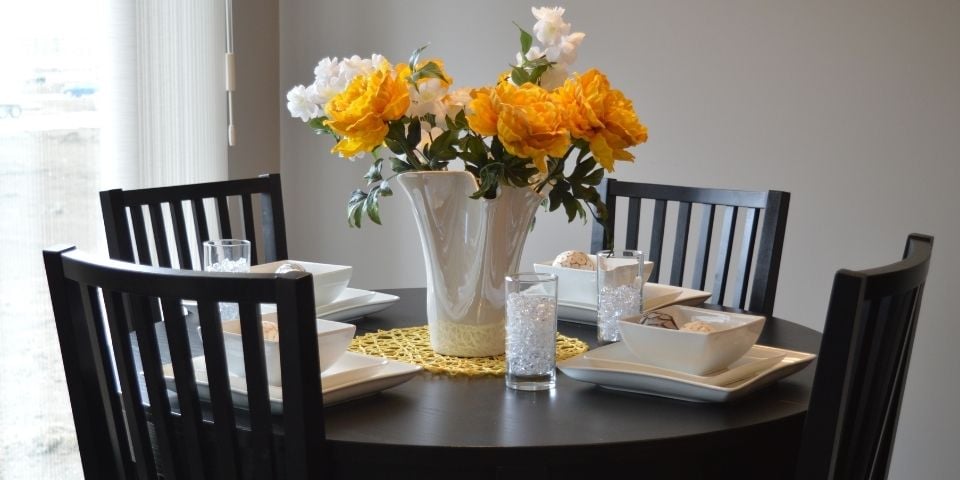 Modern family life is much different than it used to be in the mid-21st century, or even in the 1980s and 1990s. As a result, the traditional dining room table—and dining room, in general—has become an outdated concept for many (though perhaps not all) modern families. When home remodeling in Northern Virginia you may want to try to include a kitchen nook with upholstered seating and a lower table or to create a custom kitchen island that includes a sitting area. You may also want to incorporate simple dining solutions into your main living area. It depends on your family's daily routine and where you tend to enjoy your meals.
5. Tuscan Kitchens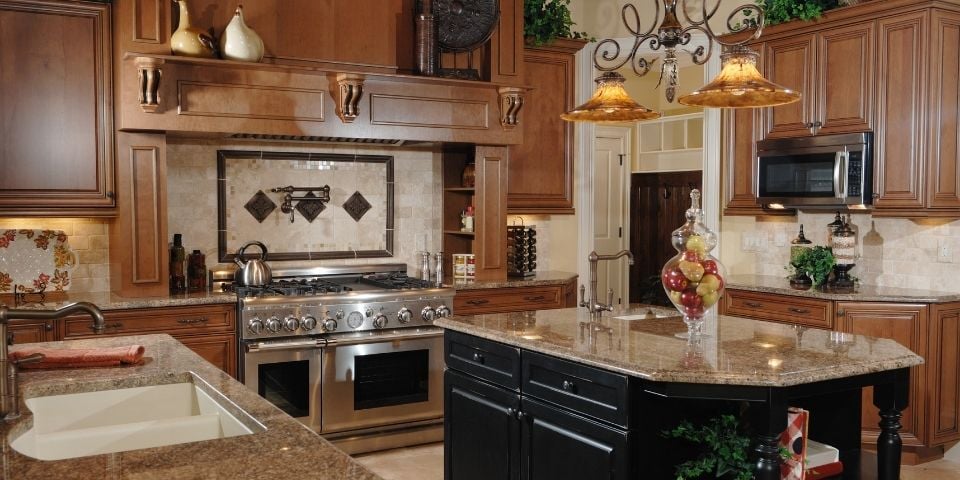 Rich, warm Tuscan-style kitchens used to be a favorite among homeowners in the early 2000s. They featured a wealth of brown, gold and bronze elements for an environment seeped in Old World influence. However, the trend has more or less passed. If you still have a Tuscan kitchen as a remnant of the home's earlier life, you may want to consider updating to a more modern look. You don't have to get rid of every architectural or design element that's a reference to this outdated home trend, such as travertine floors, wrought iron finishes and exposed brick. It should fit into your new design style, though.
6. Simple Built-in Fireplaces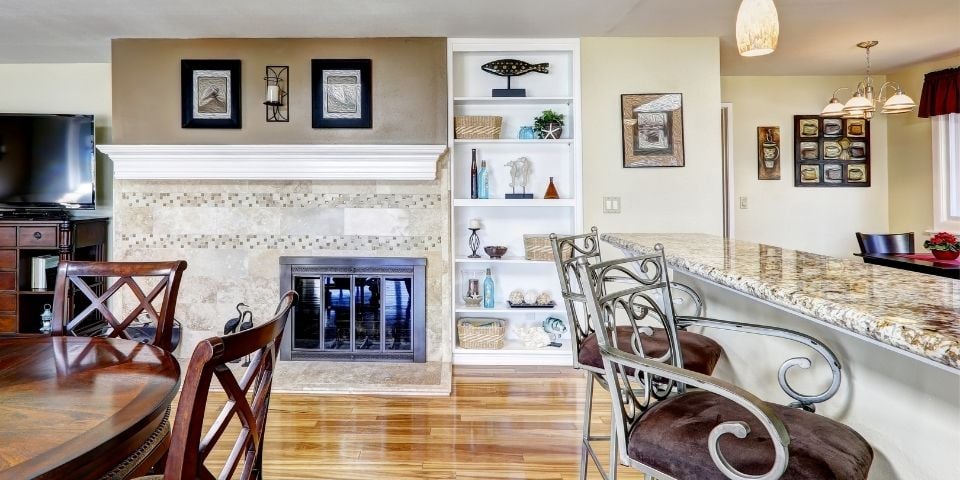 Another decorating trend to avoid—or to undo if it's already in your existing kitchen—is the use of a simple, electric fireplace. Mass-produced and basic, this feature feels tacky and out-of-date, and it sort of cheapens the aesthetic of your whole space. There isn't much need for a fireplace in your kitchen or dining area, but if you want to work one into your layout, make sure it is authentic and high quality.
7. Busy Backsplashes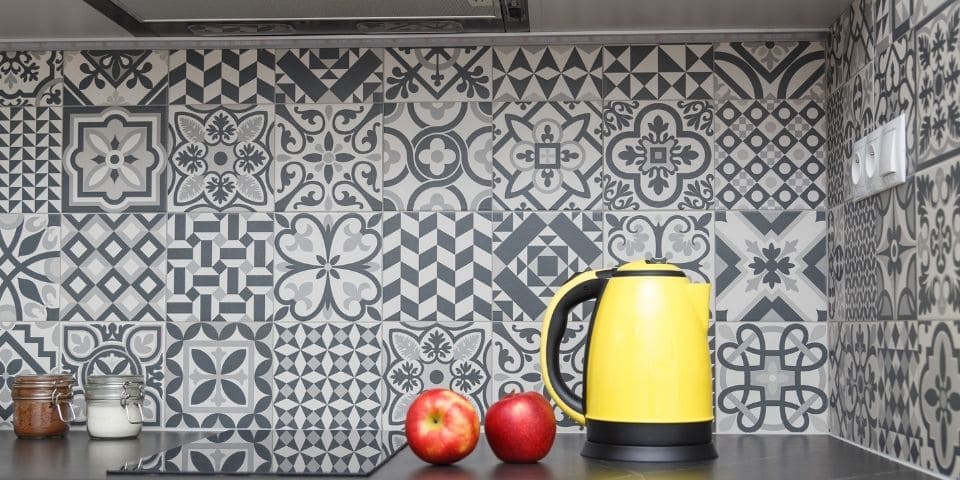 Another trend that has come and gone is using bold, patterned tiles for the kitchen backsplash. The problem is colors, patterns and designs change quickly, so it's easy for a backsplash with a distinctive look to quickly become dated. Plus, backsplashes aren't the easiest element to switch out. Instead, go for a backsplash design that's a bit more simple, neutral and versatile, so it can stay in place even if the surrounding aesthetic evolves in the future. That doesn't mean you can embrace a bit of creativity. After all, basic subway tiles are also starting to feel overexposed and overused. You can use tiles with a shape other than rectangle and stack them in a different pattern. You just want to keep it clean and simple to add versatility.
Upgrading Your Kitchen in Northern Virginia
One of the best parts of kitchen remodeling is that it enables you to take an outdated space and completely refresh the look and feel. As a busy homeowner, however, it can be challenging to stay on top of what's trending in the kitchen design world in the Northern Virginia and Washington D.C. area. That's why it is helpful to call in the pros. The goal for our team at Denny + Gardner is to collaborate with you to create a home that doesn't just meet your practical needs but also catches your eye and feeds your soul with personalized beauty and superior craftsmanship.