Tile plays an important role in the bathroom. Not only does it set the tone for the look and feel of the space, but it also factors into the overall function.
As you prepare to remodel your bathroom in Northern Virginia, you'll want to take both into consideration, as well as who will primarily be using the space and how much time and maintenance you want to devote to preserving the lifespan and visual appeal of your bathroom materials.
Bathrooms are unique because of how they are used. Between showering, bathing, shaving and more, they are susceptible to getting wet and slippery on a regular basis. All of these factors will influence which type and brand of tile is best for your Arlington bathroom remodel.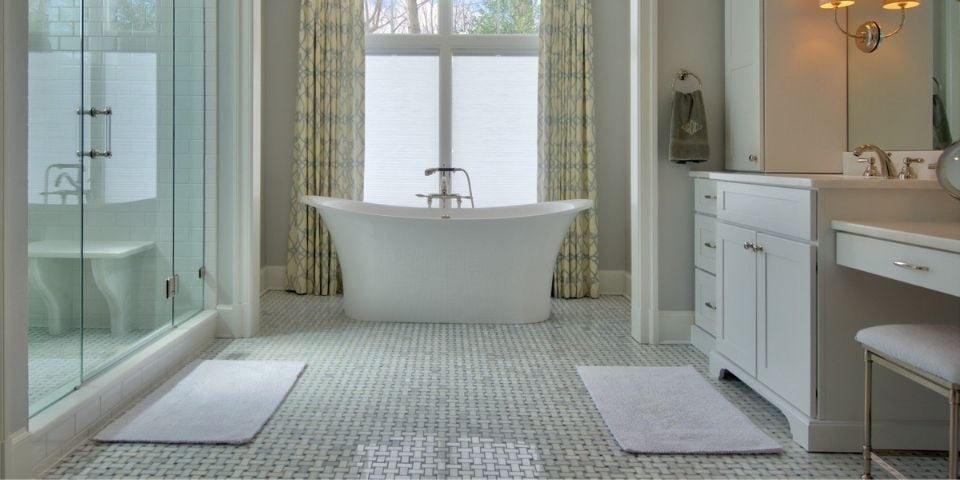 What Is the Most Popular Tile for Bathroom Remodeling?
Bathroom tiles are available in a wide variety of materials, colors, shapes and sizes. This enables you to pick an option that fits seamlessly into the overall design of your Virginia bathroom renovation.
As you start planning your project, here are a few options to consider and their different advantages:
1. Ceramic Tiles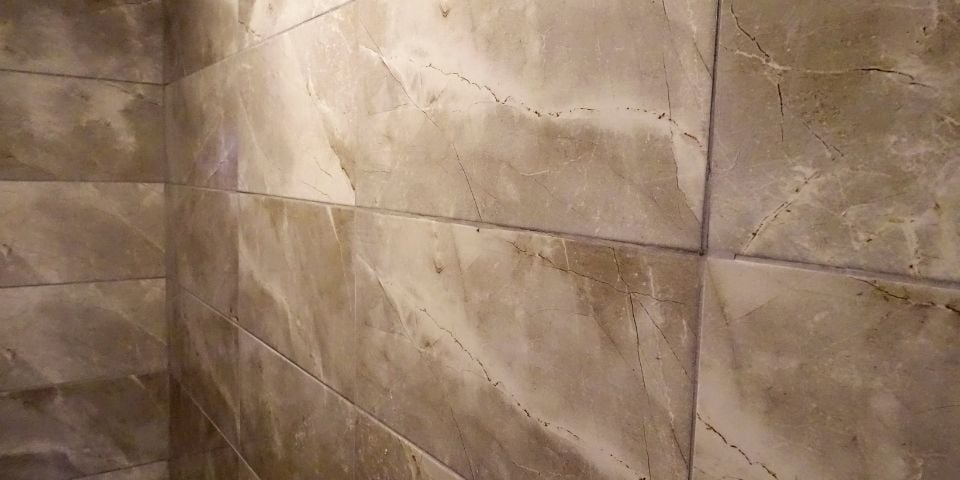 Ceramic, along with its subset porcelain, is a popular material for bathroom tile. Not only is ceramic one of the most durable materials, enabling it to hold up well despite frequent foot traffic, but it also comes in a wide array of colors and styles. It's not difficult to find the perfect fit when renovating your Northern Virginia bathroom. There are even ceramic tiles that resemble wood and stone, but they're easier to maintain. Additionally, ceramic tiles, such as those crafted by Pratt + Larsen, are scratch-resistant and a beautiful way to enrich the bathroom of a historic home in the Arlington area.
2. Vinyl Tiles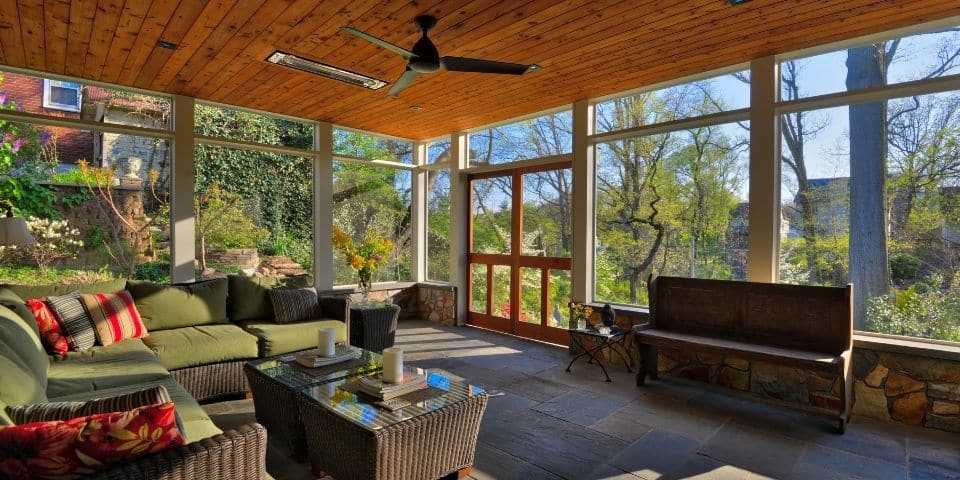 Source: ShopNewAge
Over the past few decades, vinyl has become the most popular tile for bathrooms because of its durability, comfort and practicality. Budget-friendly and waterproof, vinyl is an ideal choice for moisture-prone spaces, such as the bathroom. It is also relatively easy to install and maintain, which is helpful if you're tiling a bathroom that gets heavy foot traffic from various household members. Aesthetically, the material has also made advances in recent years. You can find vinyl tiles that resemble stone or other natural materials. In terms of cost, vinyl tiles tend to be more expensive than vinyl planks.
3. Natural Stone Tiles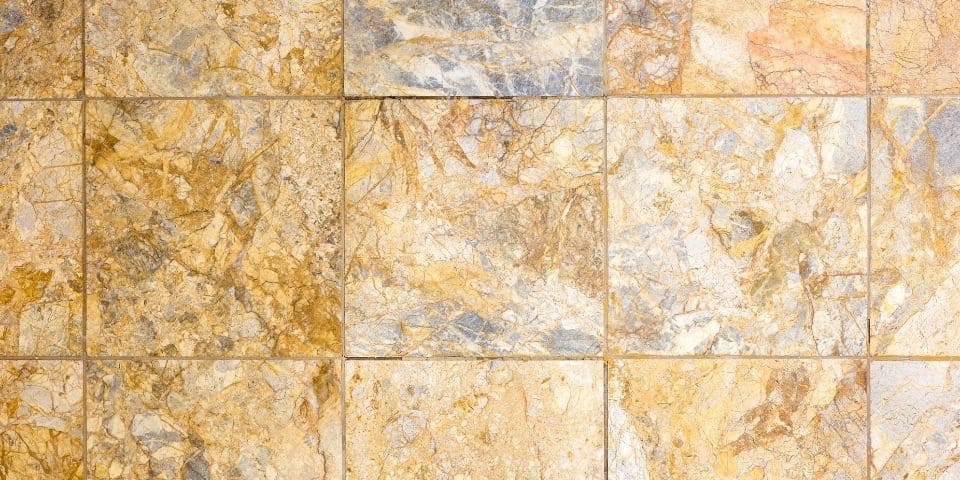 If style and sophistication are high on your list of priorities when designing your bathroom makeover in Northern Virginia, consider using natural stone tiles for the floor — and other surfaces as well. The upfront investment for stone tends to run higher than that of either vinyl or ceramic tiles, but natural stones such as marble, granite and slate possess a classic appeal that adds long-term value to your residential space. Stone tiles run the gamut from creams and reds to blues, golds and greens, and they fit into a number of different design aesthetics. The natural veins and markings of the stone also lend distinction to your bathroom. Marble Systems offers an upscale selection of natural stone tiles for homeowners in Northern Virginia and the D.C. metro area who want to add a touch of elegance to their bathroom.
4. Mosaic Tiles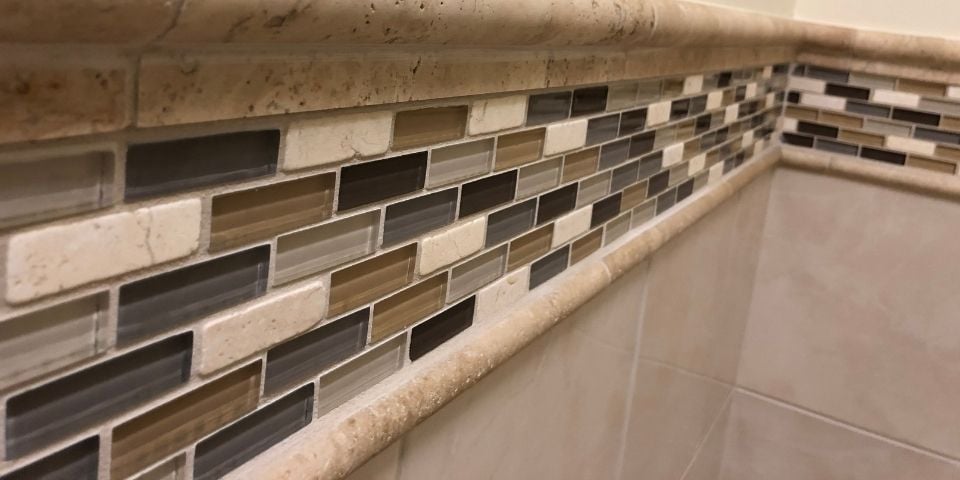 Mosaics refer to a particular style of bathroom tile, as opposed to a material. Mosaic tiles can be made from wood, glass, stone or ceramics. These small pieces are then applied to create a unique pattern or image. Often, ceramic tile installations are used to add a decorative element to a shower, the wall surrounding your vanity or even the floor; your bathroom renovation company can help you explore your options and select a specialized design that suits the particular style of your space. If you want a design that ranks high in terms of originality and complexity, leave more room in your budget for the installation. For bathroom remodeling in the Northern Virginia region, Mosaic Tile Company is a good source not only for mosaics but also other sizes and types of tiling made from stone, ceramic, glass and luxury vinyl.
5. Designer Tiles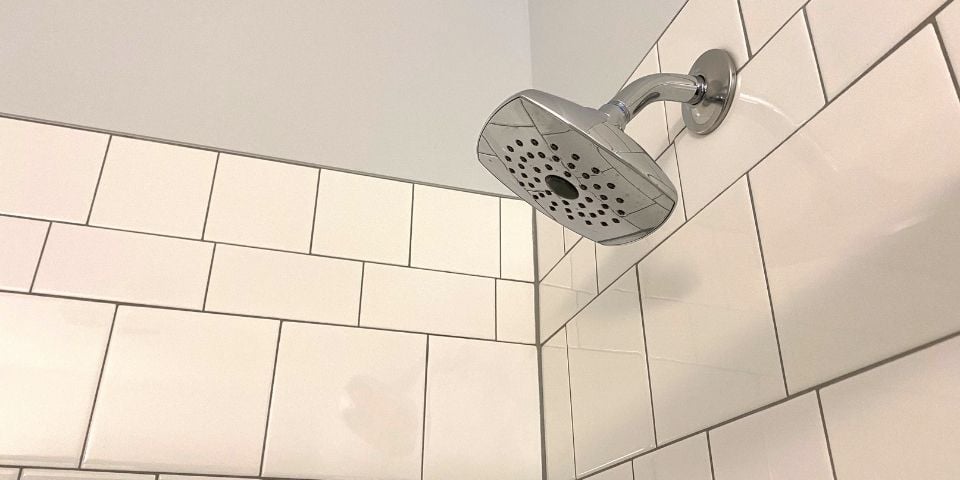 Source: Ann Sacks
If the goal of your bathroom makeover is to elevate the function and visual appeal of the space, designer tiles are a good start. For example, Ann Sacks offers several popular and meticulously curated collections of high-end tiles that range from ceramic and class to concrete and terra cotta. You also can explore the company's selection of specialty mosaics to help distinguish your bathroom remodel design. Architessa is another trusted source for luxury bathroom tiles that are suited to a diversity of bathroom styles, including traditional, coastal, contemporary, industrial, Mediterranean and more.
Upgrading Your Bathroom in Northern Virginia
Replacing a tile flooring or adding a decorative element to your shower walls or bathtub surround are among the best bathroom upgrades to choose. Not only can they boost the functionality and comfort of your bathroom, but they also contribute to enhancing the beauty you get to experience on a daily basis. As part of designing your upcoming bathroom upgrade, our team at Denny + Gardner can help you navigate the wide array of bathroom tiles available to homeowners in Northern Virginia. Based on your specific lifestyle needs, budget and design preferences, we'll point you toward the best options for your project.