When you are ready to remodel your kitchen, you want to know that you are bringing the right designs to the mix, as well as the right budget. Rather than embracing outdated remodeling trends, why not bring something modern and trendy to the table? Here are some of the hottest design trends you will see in kitchen remodels that are worth embracing.
1. Minimalist Kitchens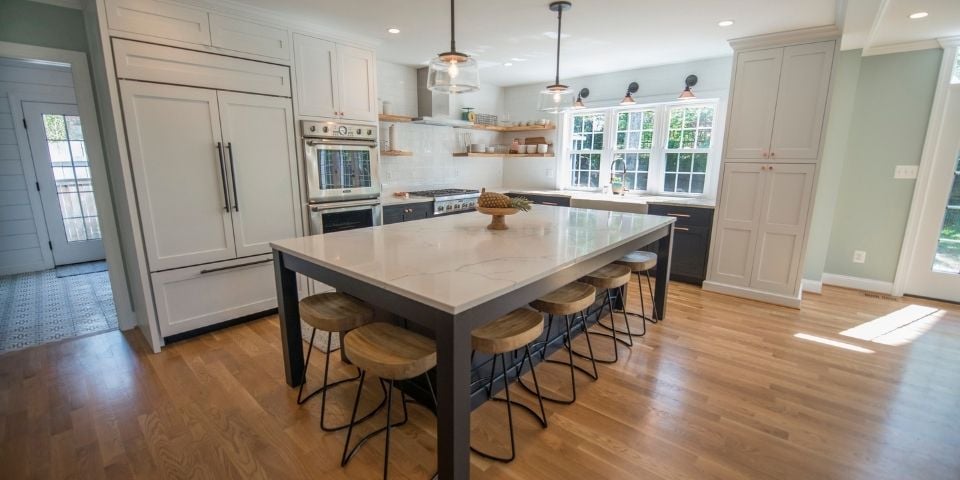 The popularity of Marie Kondo combined with a year living mostly at home during the past few years have caused many people to ditch the clutter, and the kitchen isn't exempt. They want clean lines and open places to cook without mess and clutter. This has led to a trend for minimalism in the kitchen.
This is going beyond simply having clean counters. Today's kitchen redesigns are hiding as much as possible. Closed doors and vented cabinets can hide the coffee pot or toaster while still keeping them accessible, and large cupboard doors can hide larger appliances. Many new style cabinets have no hardware for a completely streamlined look.
2. Functional Kitchen Islands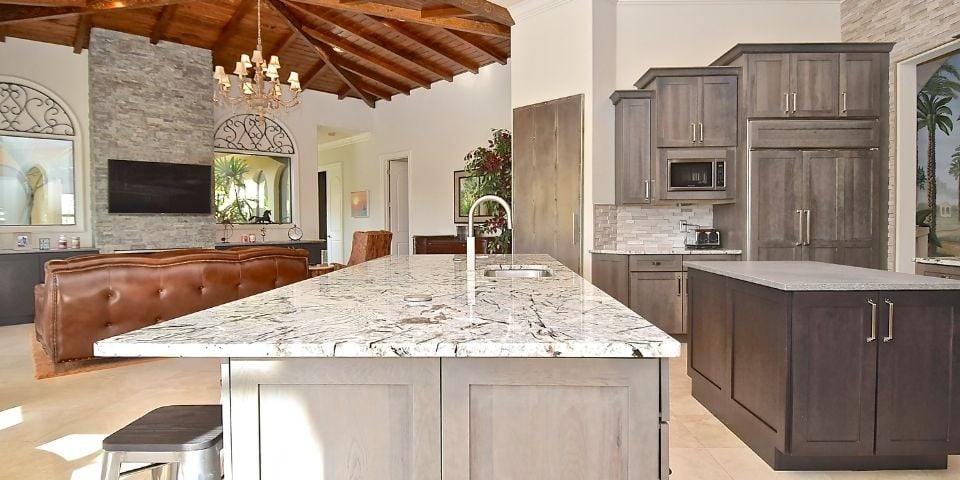 Kitchen islands remain popular. These add additional counter space and storage. In some designs when the island is large enough, it doubles not just as a breakfast bar, but actually as your full dining room table, eliminating the need for a separate eating space or dining room.
There are some new trends for modern island styles. For instance, an island that is long and deep is important to provide as much cabinet and counter space as possible.
3. Timber Wood Designs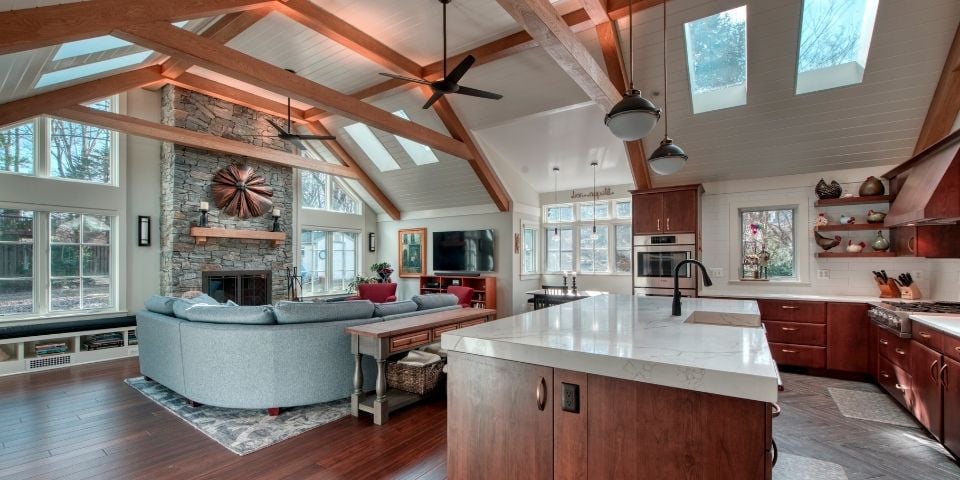 The timber trend brings wood back to the kitchen. Timber can be used to create cupboard doors, bench tops, and even back splashes. It can be placed on the ceiling to add texture to the space. The wood design can retain its natural wooden hue or be stained or washed to bring out a color. Timber also helps add another layer of color to the space when you want to embrace some contrast.
4. Sustainable Designs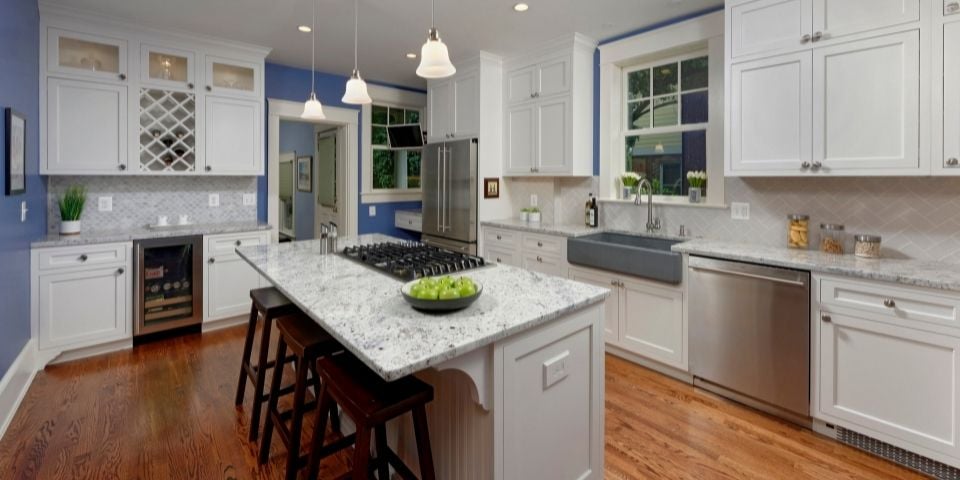 Sustainability is another important factor in all home remodeling in Northern Virginia, and the kitchen is no exception. Sustainability shows up in two ways in a kitchen design. In a state-of-the-art kitchen, homeowners want to see eco-friendly additions, like low-flow faucets and dishwashers that use minimal water.
Environmentally-friendly appliances are just one feature you can add to your kitchen remodel. You can also choose more environmentally friendly materials, like bamboo or cork, or utilize and update existing materials, as in refinishing kitchen cabinets instead of replacing them to lower the remodeling cost while improving the green nature of the overall design.
5. Connecting the Outdoors to the Indoors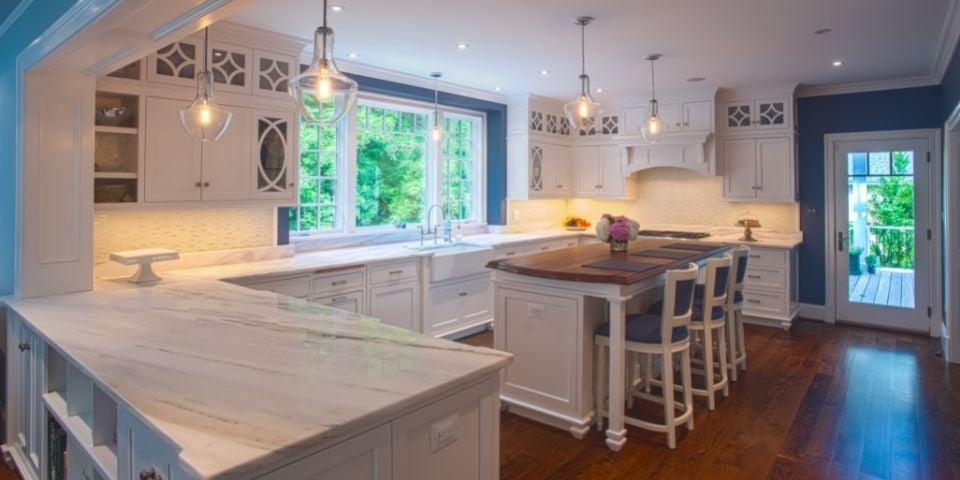 Nature is coming front and center in kitchen designs. This doesn't mean that you are actually moving the kitchen outside, but rather bringing in natural elements inside. Larger windows and skylights, for instance, can help with this.
To embrace this trend, Northern Virginia designers are advocating for windows that extend almost to the top of the counter, letting in as much natural light and fresh air as possible. If the floor plan allows for it, the addition of doors that open to the outdoors is a popular choice. Natural textures, like wood and organic linens for curtains, can help make the kitchen space feel more natural.
6. Increased Storage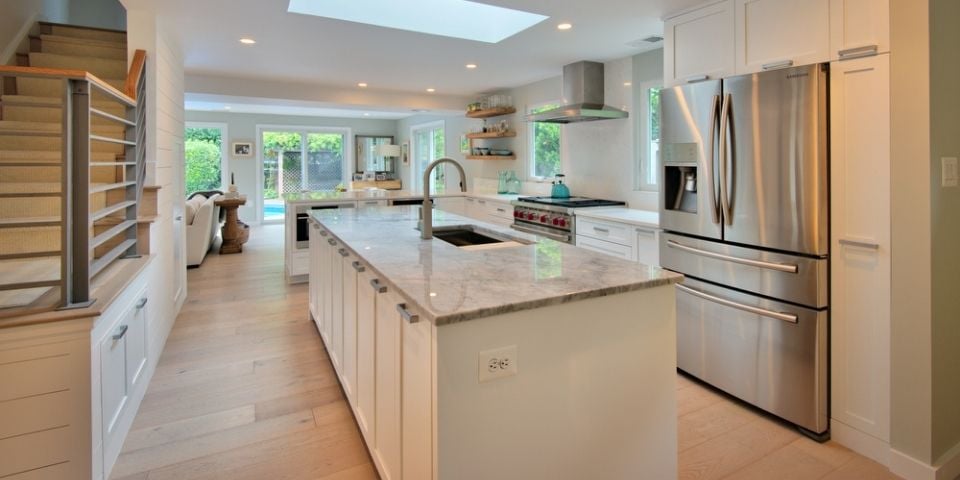 Lack of storage is one of the biggest kitchen remodeling mistakes homeowners make. As people are cooking at home more often, they need a place to store their appliances, utensils, and pantry staples. Increased storage is an important part of remodeling Northern Virginia kitchens.
One of the best ways to add storage is with the addition of a pantry or cabinets in a kitchen island. An appliance cupboard provides a place for toasters and air fryers. Many kitchen redesigns will also add additional freezer space by accommodating the addition of a deep freeze directly in the kitchen, if there is enough space.
7. Innovative Kitchen Sinks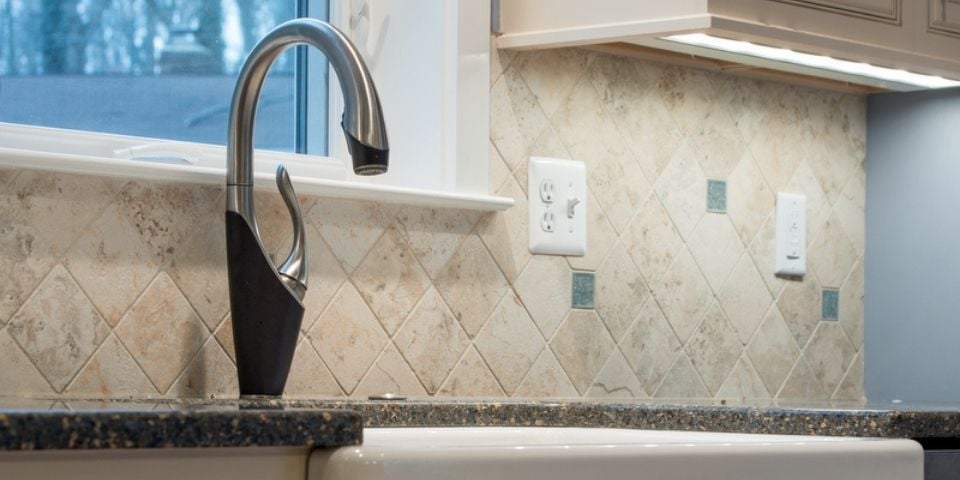 The kitchen sink may seem like something where innovation isn't really possible, but new kitchen design trends are proving that to be untrue. Touchless faucets with motion-control features are a top design trend. It allows for easier washing of hands and less mess made in the kitchen, even when cooking a sticky or wet dish. This is a simple upgrade to add to your kitchen remodel and give yourself a truly state-of-the-art kitchen.
If you are considering kitchen remodeling in Northern Virginia or Washington, DC, current design trends will help you get the kitchen you've truly been wanting. Denny + Gardner can help answer your questions. Our kitchen design team will bring our innovative style and high-quality craftsmanship to the table, so you can have a kitchen you are proud of. Reach out today to begin your kitchen remodeling.