In the current housing market, many homeowners are exploring ways to create more usable living space on their property, which has led to a rise in accessory dwelling units (ADUs) and in-law suites.
Not only does this type of residential addition increase the value of your home in Northern Virginia or the D.C. metro area, but it also contributes to a more comfortable and convenient environment that's conducive to multigenerational living. Adult children, elderly parents or even just guests in general have a private space to reside, enabling them to maintain independence while being in proximity to the rest of your family and shared spaces.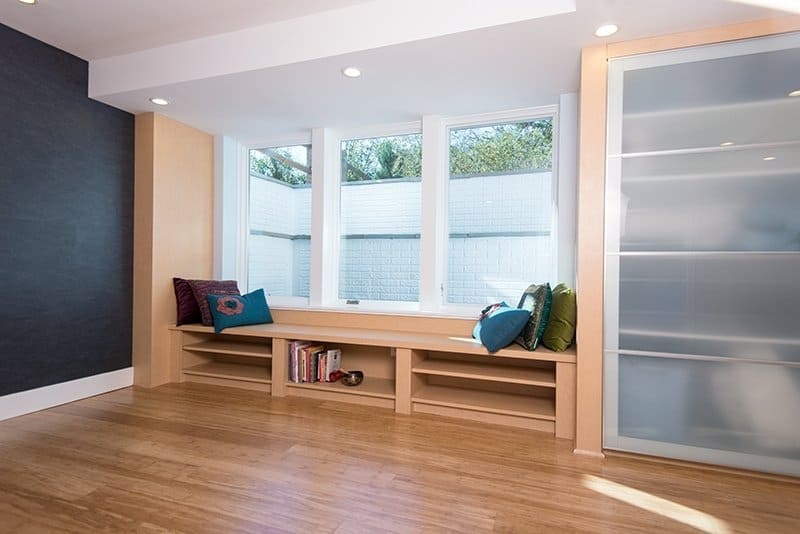 What Is the Cost of an In-law Suite in Northern Virginia?
While the term "in-law suite" is used broadly, it can actually refer to several distinct types of dwellings: a converted basement or attic that includes private bathroom facilities; a small unit that's attached to your main residence but has its own entrance; or an ADU that's a completely separate structure from the main house. In-law additions also get referred to by a variety of names, including granny flats, mother-in-law suites, second units, in-home apartments and guest houses.
In general, any type of in-law addition should at least include a sleeping area, bathroom and private entrance. For example, if you're using an old bedroom for your in-law suite, choose a space near the back of the house or somewhere with adequate privacy. Beyond that, it depends on the needs of the intended resident, how you plan to use the unit in the future, and your budget for the project.
The cost of building a mother-in-law suite will also vary depending on the scope of work, from the square footage to the components you're adding to create a fully outfitted apartment. In general, the cost to convert a basement, attic or garage into a mother-in-law suite addition or to build an addition over your garage is about $200 to $250, or roughly $140,000 to $160,000 per project. The cost for detached new construction or a new addition adjacent to your home tends to be a bit higher, or about $300 per square foot. You should plan to invest about $150,000 to $185,000 for a small ADU that's not enveloped in your home.
If the suite includes a mother-in-law kitchen or kitchenette, that also will influence your cost. Like bathrooms, kitchens tend to be more expensive to build because of the types of appliances and materials involved, as well as the electrical and plumbing work needed to get everything up and running.
Rules Regarding AUDs in Northern Virginia and D.C.
Before you decide to build an in-law addition at your home in Northern Virginia or Washington D.C., it's best to research local guidelines and rules pertaining to these types of residential additions.
For example, Fairfax County used to have some of the strictest regulations for granny flats in the state of the Virginia, going so far as to require that homeowners prove the resident would be a person 55 or older. However, in spring of 2021, the county's board of supervisors adopted changes to remove the age restriction and streamline the process for obtaining a special-use permit, creating a set of rules for "accessory living units" on properties with single-family homes that more closely aligns with those in Montgomery and Arlington counties.
In Washington D.C., zoning amendments were adopted in 2016 that basically made ADUs a matter-of-right for property owners in most residential zones. The jurisdiction's zoning ordinance defines an ADU as a dwelling that is lesser than the principal residence in some respect, but which has "kitchen and bath facilities separate from the principal dwelling and may have a separate entrance."
Because local zoning ordinances vary from county to county or region to region, check with your municipality about what rights you have as a homeowner and the permitting process. Your home builder or remodeling company can also provide insight for your project and help you procure the appropriate permits.
Does an In-Law Suite Add Value to Your Property?
While there is a cost to build a mother-in-law suite, it is a long-term investment into your Northern Virginia or Northern D.C. property. Not only does the extra square footage of livable space add tangible value to your home that will appeal to future home buyers, but it also enhances the quality of life for your household.
With a comfortable in-law suite or ADU, you have a space for your elderly parent to reside so you can better care for them. Or you could share the unit with an older child who's transitioning to the workforce or another family member who's waiting to find their own housing in the area. Eventually, you could rent out the apartment and make supplementary income.
There are numerous ways to use your in-law suite, both now and in the future, that can make life easier and more enjoyable for you and your loved ones.
Building an In-law Addition in Northern Virginia
Creating an in-law suite at your home in Northern Virginia is a valuable investment, but it also requires careful planning and preparation. You want to make sure the design fits well with the rest of your property and also adheres to any local or neighborhood restrictions. Whether you're ready to start construction or just exploring options, our team at Denny + Gardner can meet you exactly where you're at. We can work directly with your or with your architect to design the ideal ADU or in-law suite for your property and then seamlessly transition to the construction process to make your dreams a reality.