Meet the Company
Get to know the Denny + Gardner dream team.
Norman Gardner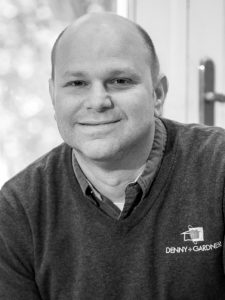 A founding member of Denny + Gardner, Norm has been an integral part of running each renovation project smoothly and efficiently since the company's inception in 2002. Prior post-college business experience working as a government contractor and consumer lender are evident in his handling of D+G's administrative needs. At the outset of a project, Norm makes recommendations and helps customers make material selections and set a workable budget. He then manages the team of professionals responsible for executing the project from start to finish. Norm also has extensive experience representing homeowners whose project involves an insurance claim. Norm lives in Reston with his wife and two children.
Norman Gardner, Sr.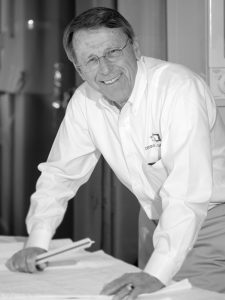 A proficient craftsman with hands-on training in carpentry, Mr. Gardner ultimately chose to leave behind the excitement of the CIA and the halls of Congress to pursue his avocation of home improvement full-time. As a child, Mr. Gardner used his ever-expanding skill set to fix up his parents' house, and soon began taking on after-school and weekend jobs. Mr. Gardner saw to it that Norm, Jr., was taught just as he was, and eventually turned his work contacts and future leads over to Norm and Jason Denny, who formed Denny + Gardner and carried on Mr. Gardner's tradition for meticulous, detail-oriented craftsmanship.
Jason Denny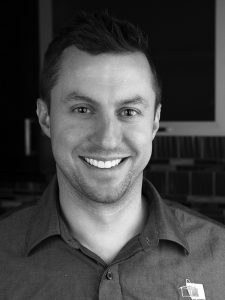 In 2002, Norm approached Jason about partnering on a Reston townhouse renovation, and now, nearly 15 years later, Jason's primary role is to manage D+G's onsite construction processes. Beyond thorough attention to detail, cleanliness, and superior customer satisfaction, Jason is also committed to making the company's relationships with its sub-contractors successful. With an average of five years working together, loyalty and partnership is evident in the quality of work. Growing up with a carpenter for a father and spending summers working construction primed Jason for a career in construction. Post-college, Jason spent extensive time in Spain and his fluency in Spanish helps him communicate effectively and clearly with many sub-contractors.
Mark Miller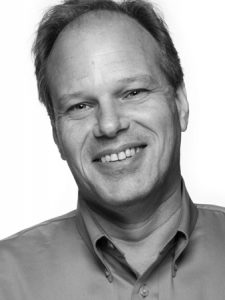 Mark brings more than 30 years of construction and business experience to Denny + Gardner. Mark is an Arlington resident and originally came to Northern Virginia as Director of Construction for Morris-Day. After Morris-Day and then BOWA, Mark joined Norm and Jason as a partner at Denny and Gardner. Prior to Northern Virginia, Mark spent over 20 years in Western PA as an owner of a design/build firm and then as Director of Construction of one of Pittsburgh's largest commercial contractors. Always drawn to construction, Mark started out in the field with nothing more than raw ability. Since then he has augmented his passion with extensive experience in budget responsibility, business management, project management skills and continuing education. Mark has a proven record for client satisfaction.
Lisa Everett
Lisa brings over 20 years of expertise to Denny + Gardner in the design/build and remodeling space ensuring the project of your dreams become a reality. Her deep knowledge of whole home remodels, additions, kitchens, and baths means each project gets a professional designer's touch. Having previously owned her own firm in the DMV market she understands how to put her client's needs first. Lisa promises a high level of sophistication and pleasant hospitable interaction resulting in positive constructive outcomes. Simply put she will make certain you are more than happy with your newly remodeled space. No matter the size of your project when working with Lisa your vision will be realized.
---
We have done a number of projects with Norm and Jason and have always been happy with the results. They are fair-minded, helpful, and do great quality work. For everything from home remodeling to new construction, I would recommend them whole-heartedly.