Anyone who has lived in Northern Virginia for any period of time knows that it is rich in splendid woodlands and majestic mountains in addition to its many lovely and complex waterways. But, even if you are a Virginian hiking enthusiast, you may not know about all of the best hiking trails NoVA has to offer because there are many.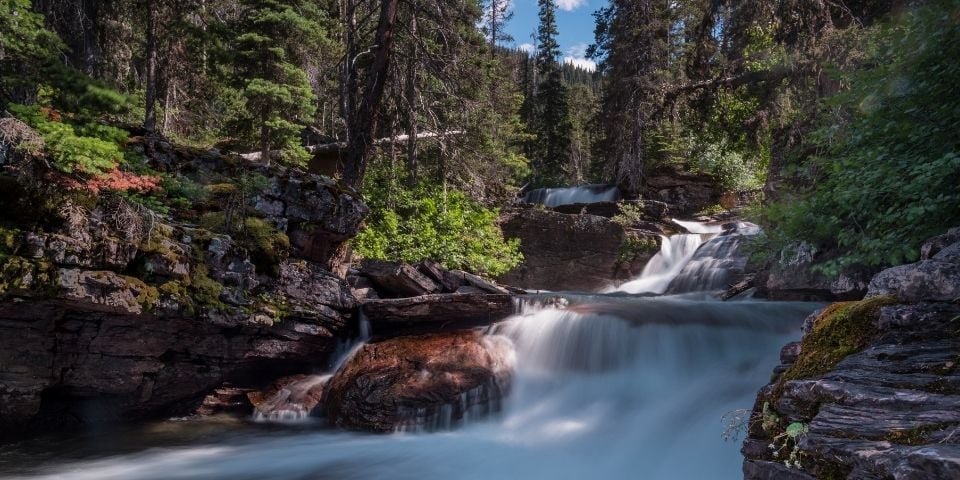 Here, we're going to discuss some of the finest hiking trails in Northern Virginia to help you plan your next big outing.
1. Conway Robinson State Forest
This gentle hike leads you down four relaxing trails in a 444-acre forest. You'll enjoy white pines and loblolly mixed with hardwood. It's a great spot for daydreaming, walking with a loved one, taking the dog out for a walk, or just enjoying the day.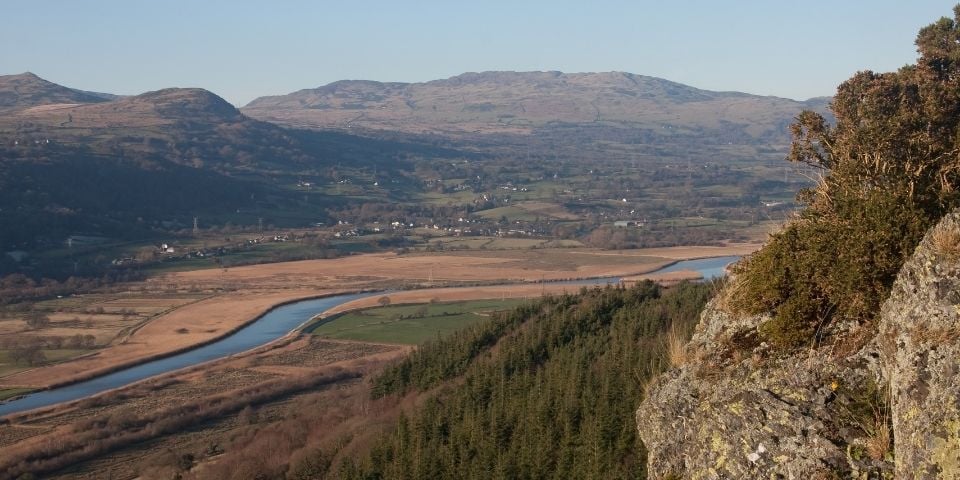 2. Bushey Point
A beautiful riverside hiking trail, the Bushey Point hike takes you along the sandy beach and well-marked trails. It's a wonderful way to collect the shells of bygone water-faring creatures. It will also lead you to the shores of the Potomac River where sailboat enthusiasts gather.
3. Seneca Regional Park
This is a real hidden gem among Virginian hiking trails. Seneca Regional Park straddles the Potomac River and covers almost 900 miles over four states. If you're lucky, you'll see a massive beaver dam and multiple wooden bridges in this dreamy wooded landscape.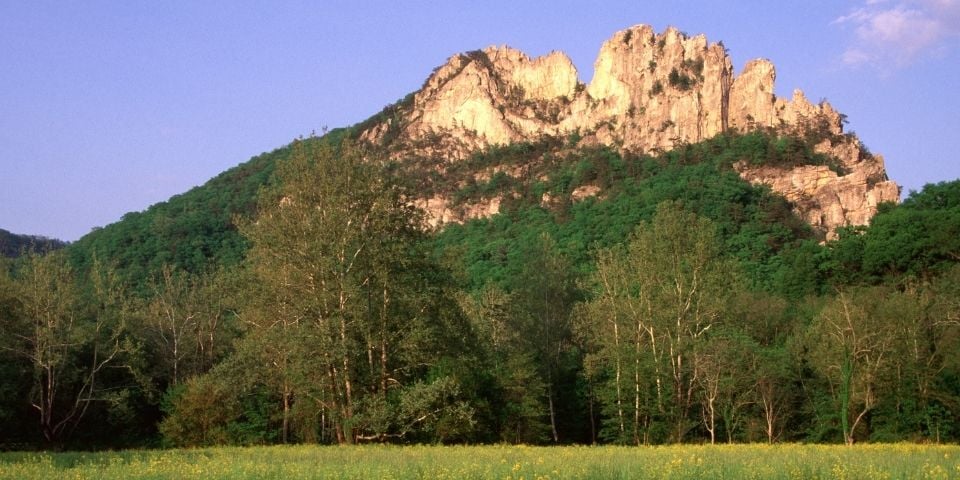 4. Quantico Falls
One of the more rigorous hikes on our list, the Quantico Falls trail takes you within view of a lovely waterfall. You may need to pack a machete as the rough trail can go untended for some parts of the year. But that's just part of the fun.
5. Lee's Woods Trail
Begin your trek down Lee Wood's Trail at a small, sandy beachhead and fishing pier. It is an excellent place to watch the sunrise, so an early start is recommended. This historical trail includes Freestone Point, a well-known rifleman's lookout during the Civil War.
6. Raven Rocks
This popular Loudoun County hiking spot covers just over 5 miles of rocky terrain. High-top shoes or boots are recommended to help avoid twisting an ankle. But the view from the 1,500 foot high vistas is well worth the extra lace-work.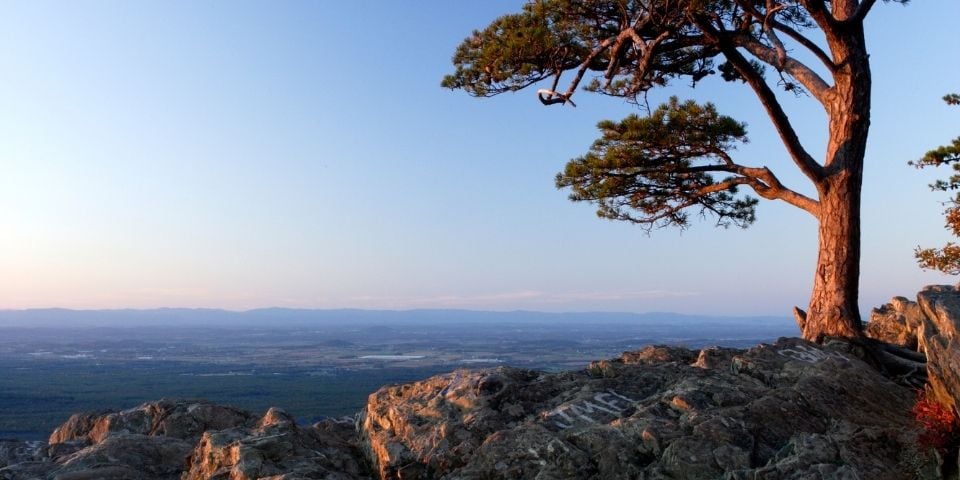 7. Riverbend Park to Great Falls
One of two ways to reach Great Falls is via Riverbend Park. Here, you'll find wood-covered bridges and rock scrambles all along the great Potomac, once again. With the beautiful waterfalls over the Washington Aqueduct, this is a great hike for photo opportunities.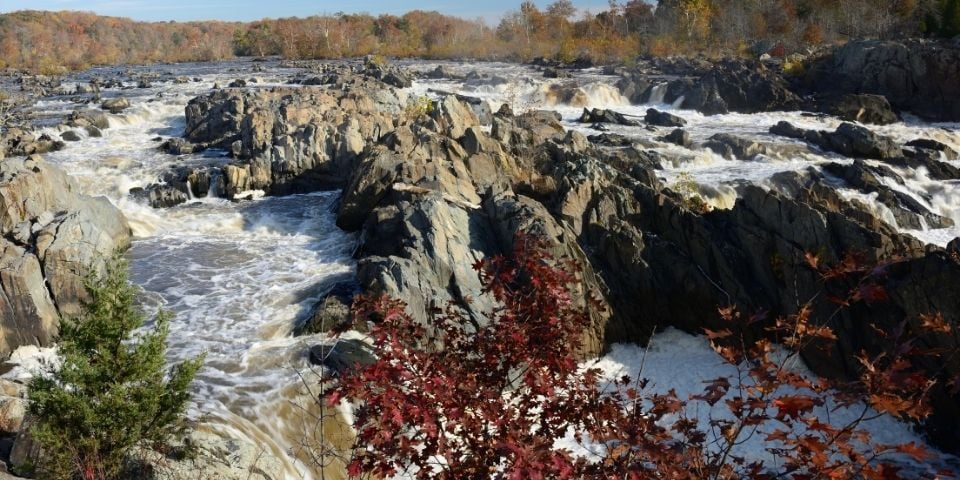 8. Bull Run Occoquan Trail
One of the longest hiking trails you're likely to find, the Bull Run Trail covers just under 20 miles. Not to worry, there's a 3-mile loop option that's just as scenic as the rest. Here, you'll see the state's first hydroelectric dam.
9. Bears Den Overlook
One of the greatest natural overlooks can be enjoyed in Bluemont. It is rich in boulders, dense woods, and covers a particularly shady length of the famous Appalachian Trail. It's a lazy, three-mile hike that's as rich in beauty as Virginia's finest.
10. Bay View Trail
Few North Virginian hiking trails will not take you near a lovely or magnificent waterway, and Bay View gives you the best of woodland and sea-side hiking. There's a popular picnic area at the end of the 1-mile loop, a fine conclusion to a lovely hike.
11. First Battle of Manassas Trail
Anyone with an interest in Civil War history will appreciate wandering the trails and fields where opposing armies met during that famous series of conflicts. You'll also enjoy placid woodlands, stone bridges, and trickling creeks.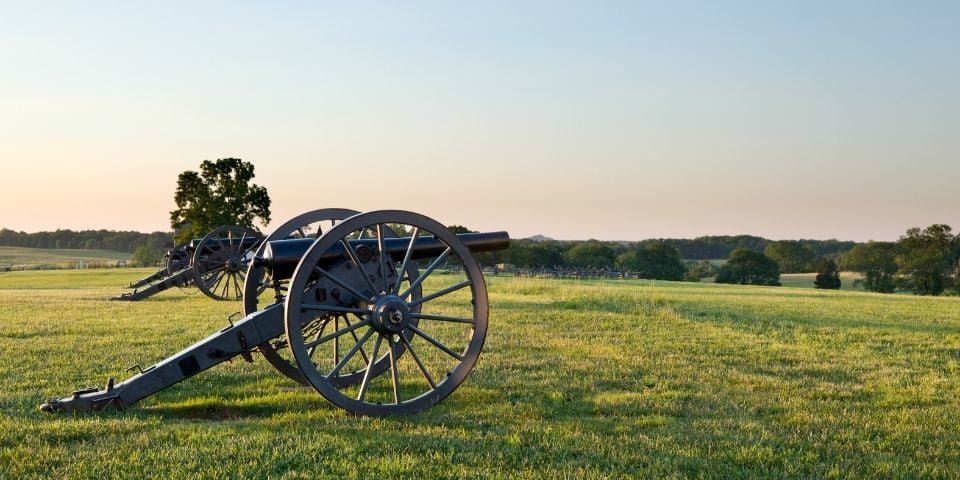 12. Piedmont Overlook
Like a scene out of a classic western film, Piedmont Overlook is scenic, placid, and somehow still dramatic. It's a very popular spot within Sky Meadows State Park, and for good reason. Not only is it fairly easy to reach, but it offers a broad and far-reaching view of a landscape that is pure, good old-fashioned Americana.
13. Birch Bluff Trail
This easy 2+ mile loop in William Forest Park offers some of the best fishing streams in the state. Its tree-rich woods and sandy trails are classic Virginian territory that locals will appreciate. It ends at a beautiful wooden bridge that has stood for generations.
14. Buzzard Hill
Offering a view of classic Virginian beauty, the sights of Buzzard Hill still manage to stand out among their regional peers. The three & ½ mile hike takes you along another stretch of the Appalachian Trail. At its peak, you'll find an aged, but inviting, campsite and fire ring where you can cast your gaze over a massive expanse of the forest canopy.
15. McAfee Knob
At just 4.4 miles in length, McAffee Knob is not the longest Virginian trail, but that's just going one way. This famous trail features the unique rock structures of Catawba Mountain and a near-360 degree panoramic view of the valley. Spring and Fall offer superb weather, and several attractive campgrounds are available nearby.