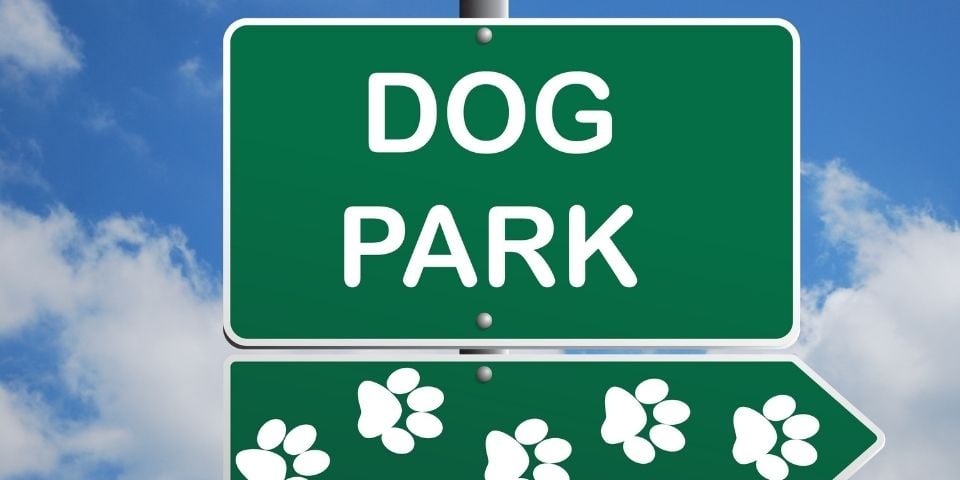 Northern Virginia is truly a fabulous place to be a dog parent. You can get outside and walk your pup most of the year, and with ample forest area, there's always a new trail to explore. But what if you want something a bit more organized? Maybe a place where your furry little friend can get outside and play with other dogs? Or perhaps you want somewhere that is fenced in, and you feel comfortable letting them roam around off-leash. Whatever you might be in search of there are plenty of dog parks here in Northern Virginia. With so many to choose from, here's a little help in finding the best dog parks in Northern VA.
Glencarlyn Dog Park
If you are new to the area (or the world of dog parks) and you ask anyone for a recommendation as to what park you should visit, this is probably the first location you'll be told about. This is a beautiful dog park, and what's unique is it isn't fenced in. The property is large enough and away from traffic that there isn't a need for fencing. That gives you ample room to explore the park with your beloved pet.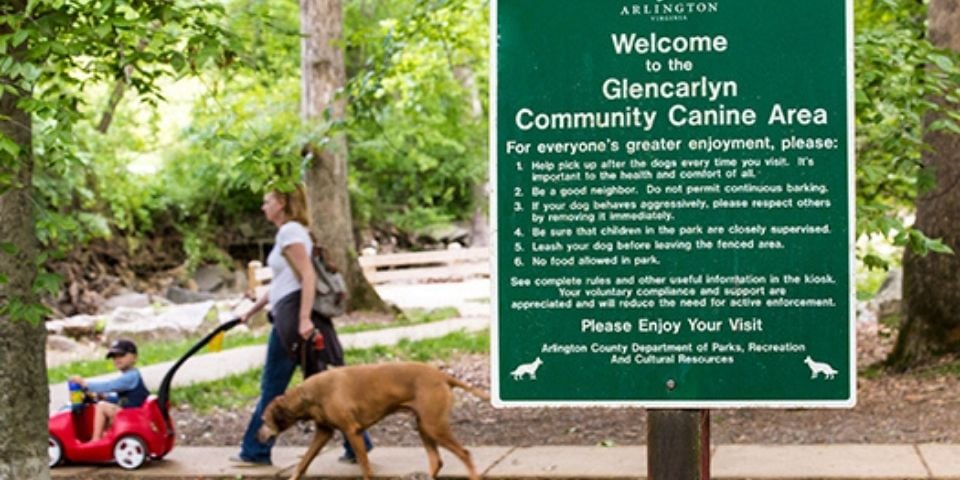 Now, there is plenty of woodland and streams in the park, which will be fun for your pet, just make sure to stay on top of your flea and tick applications (and check your dog when leaving). Tick season has been especially bad of late, and even if your dog is on flea and tick medicine it's still important to give your dog a comb through.
South Run Dog Park
If you have a smaller dog, and you would rather keep them with other small to medium-sized dogs, South Run is the place to go. It's not a great location for larger dogs as it is a smaller park, but it is perfect when you have a smaller pup, and you want to get them outside and possibly socialize with other dogs of a similar size. It is fenced in, so you won't need to worry about that. Although no water is available, so you'll want to bring your own hydration.
Benjamin Banneker Park
Benjamin Banneker Park isn't as large as some other spots, but water is provided and there are still large, grass areas perfect for running around. It's also fenced in if you're more comfortable having a fence (it also makes it easier to have a phone conversation and briefly turn your back on your dog without them running off into the woods somewhere).
There are a few small running trails built for both humans and canines, so if you enjoy running with your dog this is one of the top dog parks in northern VA to check out.
Duke Street Dog Park
When you want an Alexandria Dog Park you'll probably end up heading to the Duke Street Dog Park. This is another area that lets you go off-leash while also being fenced in. Tennis balls are on hand, so if you have a pup that loves to play fetch, or maybe just lounge around and chew up the ball, Duke Street Park is where it's at.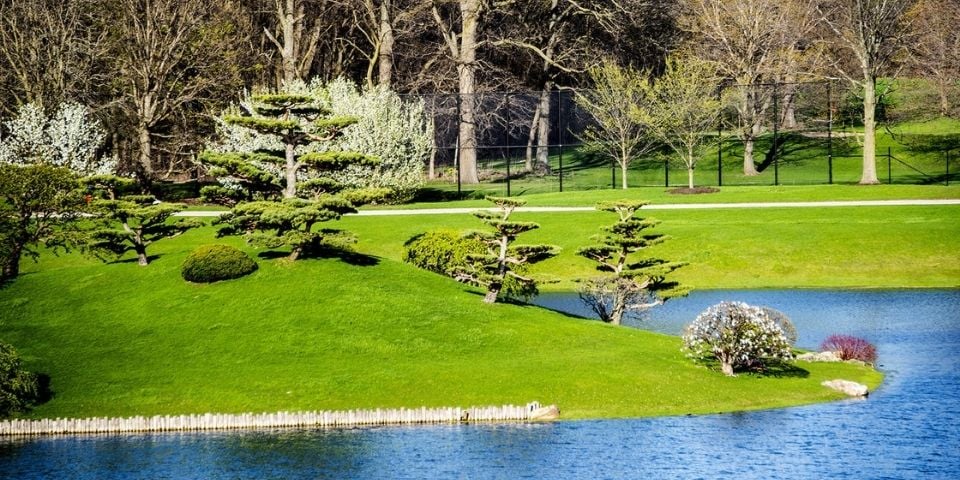 One thing to keep in mind is that while dog bowls are provided, you'll need to bring your own water, so plan accordingly.
Chandon Dog Park
Do you live in or around Herndon? If so, this is the dog park for you. In fact, it is the only dog park in the entire city that is off-leash. While other parks in the city do allow dogs, no other location lets you take them off the leash. And isn't that part of the point of a dog park? You can already walk your dog just about anywhere. The dog park just gives you the option to let them run around and enjoy life.
This is the kind of park you'll want to head to if you have a social dog. It is almost always busy, which makes it great for talking with other dog owners and making friends. Just keep this in mind if you have a dog, and you're not sure how they do around other dogs. Sometimes it's a good idea to test the waters out with other dogs in a one-on-one situation before letting them loose with a large number of other dogs.
Enjoy a Dog-Friendly Home Renovation
Do you want to make your home more dog-friendly? Perhaps you'd like to make sure your property will keep your dog fenced in, or you want to provide plenty of space for your pup to run around, both inside and out. If you're interested in both taking advantage of the dog parks around northern Virginia and enhancing your own property to give your pet a better life (and put a smile on your own face), our team here can help you do exactly that. So give us a call, and we'll help begin your perfect home renovation design.